Introduction
There's no right answer when it comes to the best paintball gear; most players will always defend and use their favorite brand or manufacturer. This is especially true for clothing, paintball guns, paint, and especially masks.
The masks or goggles are an important part of a paintball player's gear, as it protects the head during a heated game. Needless to say, a player has to be sure to pick one that is the best, or the right one. That is easy to say, but how can they ensure that they chose the right one?
All gear used in paintball must, as a rule, be put through thorough and rigorous testing, and must be distributed in shops if they are deemed safe by manufacturers. There are certain factors as well, that can help players choose the right paintball mask but the following ones are favorites.
Brands
Best Paintball Masks
Dye Precision I4 Thermal Paintball Goggle Review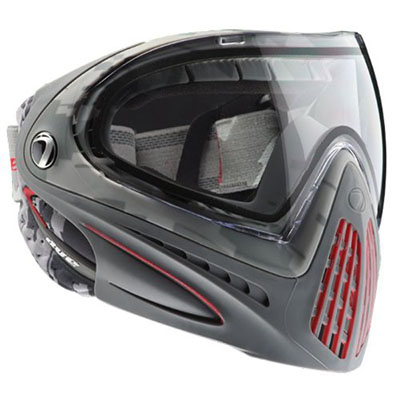 This paintball mask is small, solid and styled viciously with good acoustics to boot! The Dye Precision i4 is an ultimate favorite of paintball tournament players because the mask can allow them to focus on a tight and low profile play and no extra material hangs off the player.
The ventilation system of this paintball mask is pretty good, and players can even hear distant calls which give an extra advantage. The Dye Precision i4 paintball mask in addition to all its cool features is extremely well designed and comes in 25 different colors and themes.
Salient Features: Overall, the mask has a comfortable and anatomic fit that not only keeps the goggle in place but is also comfortable for the wearer due to its retention strap system attached to the paintball mask. Moreover, the 290-degree angle of the goggle's thermal lens allows the player to see more from this mask than any other and allows a quick lens change in 10 seconds via the 14 rapid lens change system.
All in all the Dye Precision i4 Thermal Lens Goggle is the best that can be found in the market because it provides everything the player would want in a paintball mask. A comfortable fit, superior protection unlike any other and the best peripheral view this paintball mask in addition to all the features explained is small and lightweight and offers maximum visibility. In other words, it is a must-have for all paintball players out there!
Sly Profit Full Camo Goggles Review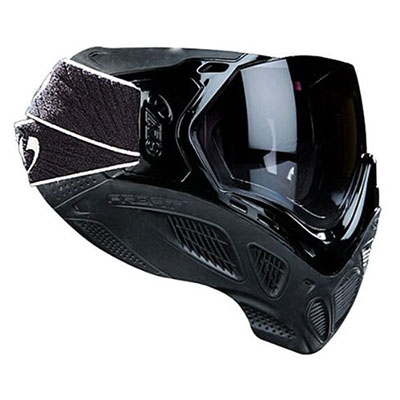 This paintball mask is extremely high-end, and an ideal one for the experienced tournament player. Keeping comfort and style in mind, the Sly Profit comes in a plethora of colors and designs including blue, black, camouflage, silver, red and white, etc.
Salient Features: All in all, the Sly Profit is a paintball mask best suited to an experienced veteran at the game, who wishes for something extra when it comes to their gear.
The Full Camo Goggles, even while strapped to the face is very comfortable and players won't feel any weight at all. Moreover, the lenses boast a clear peripheral vision that gives players that extra advantage.
JT Spectra Flex 8 Full Head and Face Coverage Thermal Paintball Goggles Review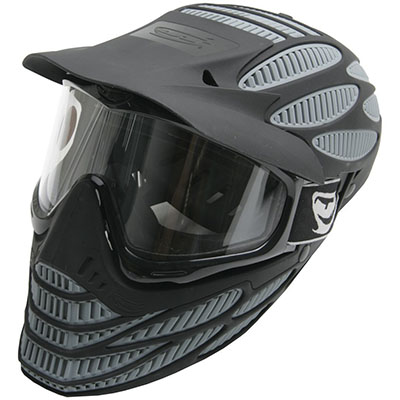 JT has been manufacturing paintball masks since the '80s and has not compromised on quality even until now. Introduced in 2005, the Flex 8 line paintball masks gave a completely different look to paintball headgear, and it included a full-head cover for added protection. The Flex 8 head guard is certainly a solid mask for any player!
Salient Features: One detail to note is that this helmet style paintball mask offers complete head coverage, while still allowing room for ventilation. The interior is designed keeping comfort in mind with a pro-foam inside lining, soft ear protection, nylon made adjustable lens strap, an adjustable rear plating so that the back of the head can be protected just as well as the front and much more.
The Spectra lens attached to the paintball mask allows a 260-degree view of the field, a feature which guarantees high performance, and a fog-resistant protection layer which is an added bonus during foggy weather. It's a stylish and sleek addition to paintball gear that any player would want to include in his/her arsenal.
Last Updated: 12th Dec, 2020