Introduction
It's really important to have the right equipment when playing paintball, as good performance and safety depend not only on the right guns and markers but also the right equipment such as pants, masks, and gloves, etc. Moreover, the equipment that is available in the market not only has different features, but also unique looks and designs; something that could suit everyone.
Gloves that are used in paintball are not the normal kind at all and are a piece of equipment that serves equally well for both purposes. In the highly charged game of paintball, the part of the body that gets hit the most is the hand, and especially at close distances, shots fired could really hurt. It's only common sense to wear gloves that could protect your hands, as you play on.
Brands
Best Tactical Gloves for Paintball
Mechanix Wear M-Pact Coyote Tactical Gloves Review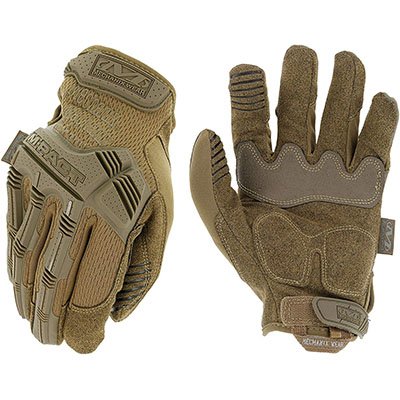 This particular glove comes packaged as a 1 piece per pack and is custom made to fit everyone's hand size. Especially designed and made to be able to face a variety of conditions and situations.
The Mechanix Wear M-Pact mechanic styled glove is made from synthetic leather/trek-dry and features a hook and loop cuff which makes the glove very easy to wear and remove.
Salient Features
Customized
Comes as a 1 pair per pack
Brand Name: Mechanix Wear
Trade Name: M-Pact
Series: MPT-72
The material the glove is made of: Synthetic Leather/Trek-dry
Mechanix Wear - Original Covert Tactical Gloves Review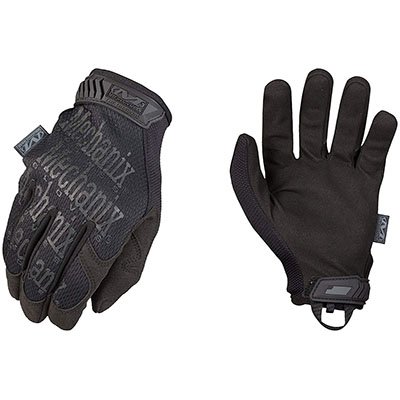 Made by keeping the ultimate mobility and comfort in mind, the Mechanix Wear Covert Glove has Lycra panels stitched between the fingers to get that mix of quality, comfort, and durability that other gloves available in the market seem to lack sorely.
Featuring an ultra-thin thermal plastic rubber pull tab, with a hook and loop closure gives the player the benefit for wearing the glove and removing it very easily and without any trouble while also providing adjustability and a great sense of comfort.
Salient Features
Available in all sizes
Available in nine different colors
A supple, durable and breathable Clarino palm that provides a firm grip
Dual-layered fingertips that increase protection and visibly reduce wear and tear
Added mobility and comfort due to Lycra panels stitched between fingers
An ultra-thin TPR(

thermal plastic rubber)

 strap which provides comfort and adjustability
Hook and loop closure for easy wearing and removal
HWI Gear KTS100 Touchscreen Hard Knuckle Tactical Gloves Review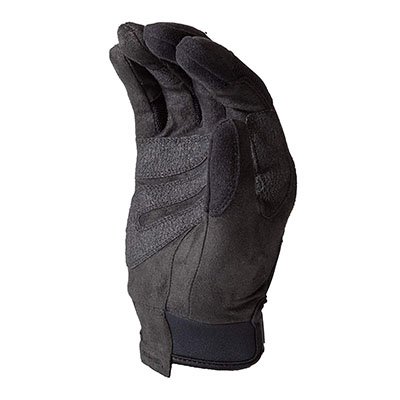 A tactical and extremely rugged, hard knuckle glove equipped with a touch screen capable technology, the KTS100 is sure to turn a few heads while protecting your hand from even the heaviest onslaught.
The technology of the glove is designed in such a way that the player doesn't have to take off their gloves to operate any touch screen devices on the field, which is a very cool feature for a glove to have!
Salient Features
Made from Leather
An ergonomically designed palm reinforcement of high abrasion resistant and nice grip due to the Clarino material
Comes equipped with touch screen capability in the fingertips
An extremely flexible, durable and moisture-wicking knit material on the back of the hand
The palm made from premium Clarino Synthetic leather
Hatch Specialist All-Weather Shooting/Duty Glove Review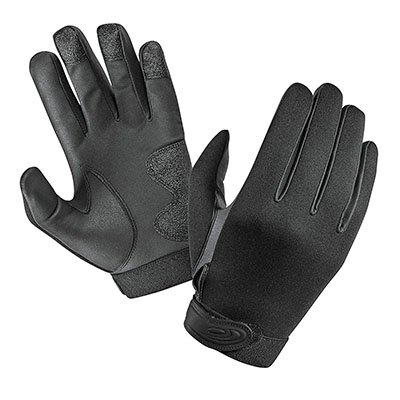 An all duty glove, the specialist all-weather shooting glove is designed just for that and a lot more. Specifically made for handgun use in all weathers, this glove is a very important piece of equipment for paintball players who like to play it out on the field in even the most extreme weather conditions.
Made from synthetic leather, the palm gives a very accurate feel and strong grip but players who want a bit more can opt for the Toughtek non-slip patches that are sewn on to the palm and fingers leaving the index to help in the best possible trigger control. The Specialist Neoprene All Weather Glove feels exactly like a second skin.
Salient Features
Synthetic leather made palm
The back of the glove is made from Neoprene
A Velcro closure which assures snug and comfortable fit
Flexibility, dexterity, and durability unmatched
Last Updated: 30th Jan, 2021