Buying Guide for Best Paintball Barrels in 2020: Empire vs. DeadlyWind
Best Overall
DeadlyWind Fibur CF
Best Accuracy
Empire Apex 2
Most Versatile
Empire Barrel Kit
Introduction
Paintball barrels are just as important as hoppers and loaders, and people who enjoy the sport and wish to perform better should consider the quality and performance of the barrel installed in their paintball marker too. The simple reason for this is because the barrel is the one mechanism that really provides the accuracy that players get from their paintball markers.
So, the next time you decide to purchase equipment for your paintball marker or upgrade it, do consider the barrel of the mechanism as well; it is the one thing that can make a huge difference when it comes to winning a game of paintball with style!
This guide will help you find the best paintball barrels that are available in the market and can help you pinpoint the one that can help you improve your game.
Brands
Best Paintball Barrels to Buy This Year
DeadlyWind Fibur CF Paintball Barrels Review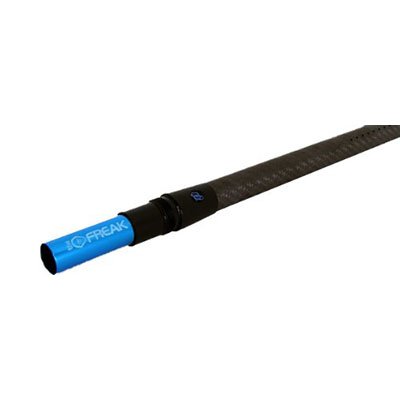 The best in the market, this barrel will prove to be a good upgrade for most, if not all paintball markers. Easy to use, incredibly light paired with almost deadly accuracy, this paintball barrel is certainly worth the price!
Salient Features: This barrel consists of a distinct Deadlywind whisper 3 layer advantages, which gives the barrel a smooth paint resistant surface, and which also makes it incredibly hard to break.
In addition, the paintball barrel is lightweight, quiet and deadly accurate to use due to the carbon fiber material it is made of. Perhaps the most awesome feature about this particular paintball barrel is that it uses Freak replaceable inserts due to which one barrel is able to do the job of multiple ones.
DeadlyWind Null Carbon Fiber Paintball Barrels Review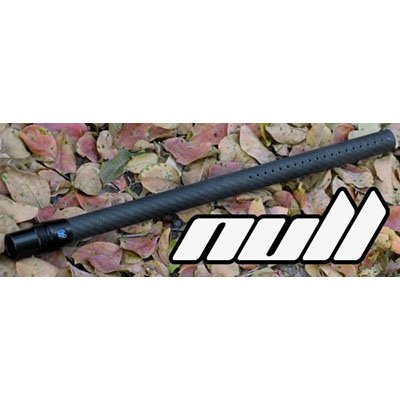 Yet another quality product from DeadlyWind, this paintball barrel is as good in performance as it looks in its style and design.
Is it expensive, you ask? Not at all! Not only will this prove to be a good buy but it'll be a much cheaper one as compared to another top of the line paintball barrels that are available in the market today.
Moreover, each and every component of the barrel is 100% made in the USA, and is ready to use just as it is!
Salient Features: Made from carbon fiber, this paintball barrel is ultra-light, is deadly accurate and extremely quiet so your opponents won't know what hit them and when! The design of the Deadlywind Null Carbon Fiber is pretty standard as compared to others in the market, with a 0.688" inside bore. Even though this barrel is one of the lightest ever, with an average 50 grams for a 14", this doesn't mean that it's not strong. In fact, the paintball barrel can be driven over by a car and still remain in one piece!
Empire Apex 2 Paintball Barrel Review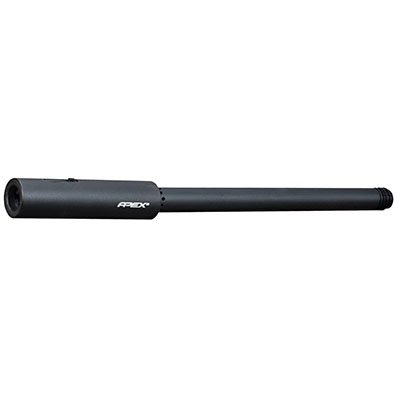 The Empire Apex, 2 BARREL System is very much like the Apex Original, but still somehow different. This paintball barrel, however, has surely re-defined how the game of paintball should be played and is, therefore, a must-buy for those who want a new and heightened experience.
Salient Features: The awesome and never before seen stealth look and features of the Apex 2 will provide any player with an unmatched advantage over others when it comes to distance and accuracy, and enable you to hit difficult targets with ease. In addition, the barrel features an adjustable ramp switch, which the player can use to maximize the level of control like never before.
The durable aluminum construction of this paintball barrel makes it sturdy and increasingly resilient to wear and tear, while the no-tools assembly and disassembly feature allow easy maintenance.
Empire Paintball Barrel Kit Review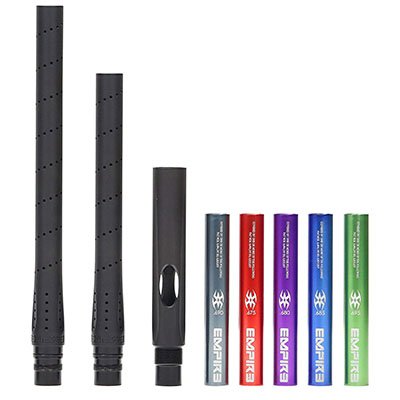 They have done it yet again! With the arrival of the newest barrel kit by Empire Paintball, now players can dominate any game with relative ease. After acquiring the paintball barrel kit of course.
The feature and equipment that come with the kit, increase the paintball marker's and barrel's accuracy, efficiency and speed. Wait, there's more! A storage case comes along with the paintball barrel kit so that you can put it in your gearbox.
Salient Features: Sizes the paint barrel kit comes for are 675, 680, 685, 690 and 695, etc. The kit also includes a 14" and 16" Aluminum barrel tip, which reduces drag, improves accuracy and hits right on target consistently.