Why Weightlifting Shoes are important
Specialized weight lifting shoes are showing up more and more frequently on the gym floor. Is this just the latest in a long line of trendy but useless training peripherals designed to fleece iron pumpers, or are training shoes a serious piece of the weight lifting equation? Before you invest in a pair of weight training shoes, you owe it to yourself to do the due diligence.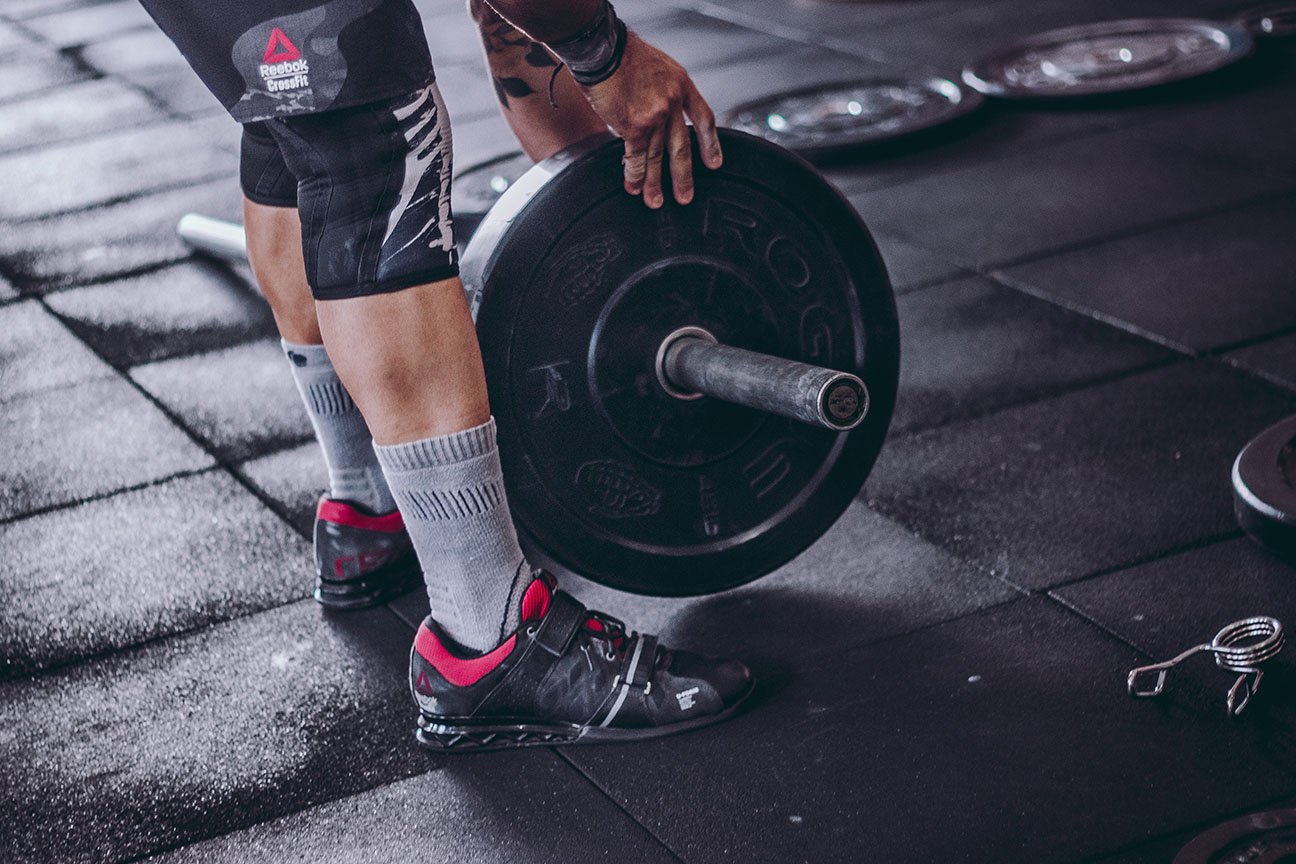 Why are the right shoes so important for your lifting?
Many weight lifting exercises, especially Olympic moves, involve the exertion of a tremendous amount of force that is supported through the feet. Weight lifting shoes have a raised heel that is extremely solid. This eliminates the squishy padded shock absorption that you would experience with a normal running shoe. The shock absorption effect of a running shoe will convert to a slight loss of power on such movements as the push press. That's because you'll experience a loss of kinetic energy while becoming less stable. With a hard heel, the force that you initiate will go straight to the barbell, where it belongs.
The raised heel of a good weight lifting shoe is about an inch tall, which puts the heel in a slightly elevated position. This allows the torso to be more erect by putting the knee further out over the toe when performing lifts like squats, cleans, and the Olympic lifts.
Limited ankle mobility will allow your body to be far better aligned for straight up and down movement.
A good pair of weight lifting shoes will also make your lifts safer. They will improve your balance and stability. As well as providing physical benefits, knowing that you've got solid footwear on will give you a psychological lift, fueling your workout intensity, both physically and mentally.
Although it may sound a bit far fetched, the best shoes for weightlifting can even help you to lift more weight. The simple act of upgrading from bare feet (or running shoes) to weight lifting shoes can add as much as 10 pounds to your squat weight.
Best Weightlifting Shoes
Last Updated: 30th Jan, 2021