Introduction
Using mouse traps would be a cost-effective solution and will work, as long as you use one of the best traps.
You may look at that small mouse and think it is harmless. You may even think it's cute and lovable. However, it can chew on wires and destroy valuables throughout your home and they can reproduce at a rapid rate if you don't act right away.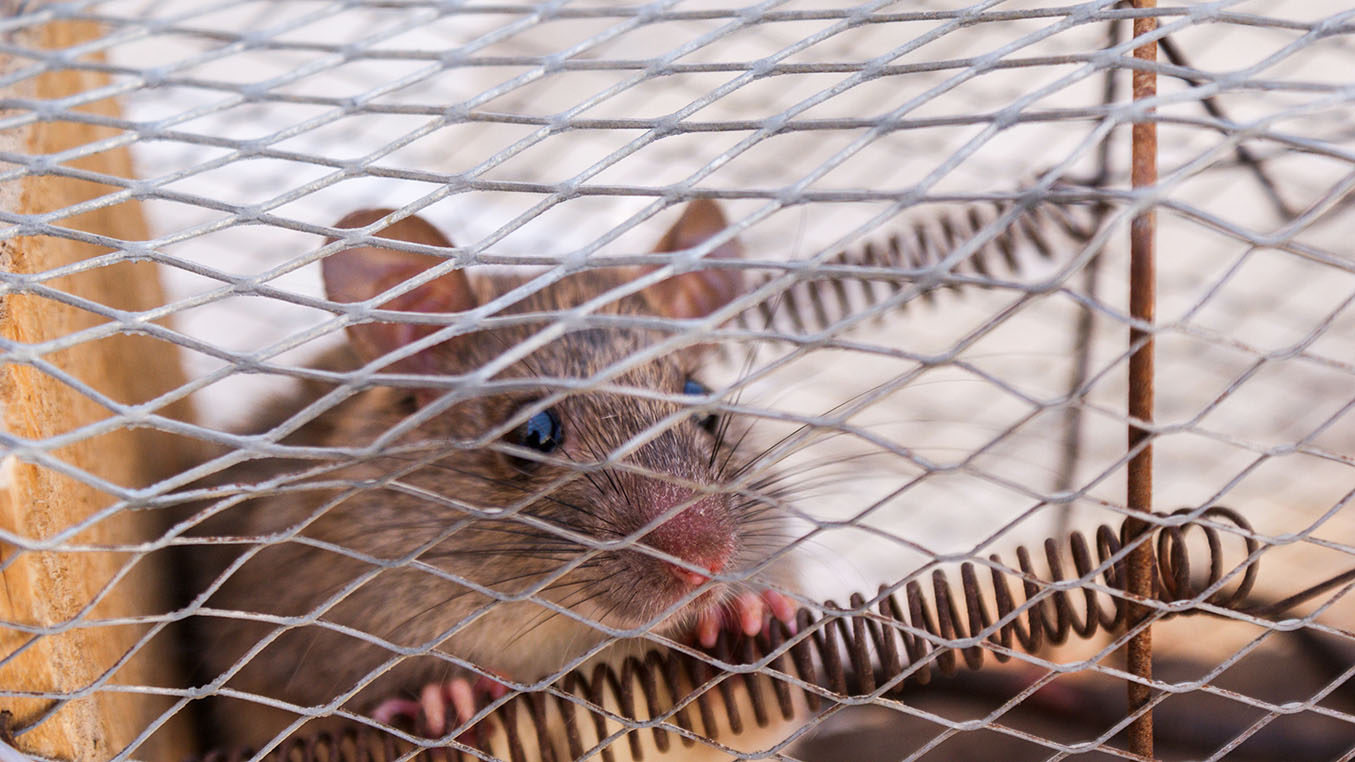 You see, mice have sharp teeth that never stop growing. They need to continuously gnaw in order to keep their teeth from getting too long, and to keep them sharp. Many times, gnawing leads to the destructions of art, books, and important documents. They can even gnaw on wires inside of your wall, resulting in fires. Mice in the house can destroy stored food and contaminate your kitchen.
In addition, mice have a nasty habit of defecating and urinating wherever they eat, which contaminates as much as ten times as much food as they actually consume. When food has been contaminated with mice feces, it could result in bacterial food poisoning salmonellosis. Both Hantavirus and meningitis can also be transmitted through contaminated food.
If you have mice in your home, get rid of them! Trapping is effective and generally safe than using poison. In this guide, we are going to introduce you to the three common types of traps and give you a list of the top 9 best mice traps.
Types of Traps
Glue Mouse Traps
These are the simplest forms of traps, usually with no type of mechanical parts. A glue mouse trap is pretty much like the name suggests – on the trap, there's a sticky adhesive. When the mouse walks on the board (usually plastic or cardboard), the adhesive prevents it from escaping.
There's some controversy nesting behind these types of mouse traps because some believe they are cruel. This is because, many times, the trap doesn't kill the mouse, unless it is left there long enough to starve. Despite not killing the mouse, sometimes, a live release isn't possible, because it's hard to remove the rodent from the glue without injuring it. However, canola oil, vegetable oil, or even baby oil can be used to help reduce the risk of injury.
Glue traps aren't good to use outdoors, because environmental conditions, such as rain, will reduce the effectiveness of the adhesive.
Bait is usually used to lure the mouse into the traps, but on the same note, it's possible to catch the mouse without using bait.
The glue is non-toxic to both humans and pets. However, your pet may get the trap stuck on them. If this happens, you can use vegetable oil to loosen the trap and work it free slowly.
Pros
Easy to set up
Doesn't cost much
Can dispose of the mouse without having to touch it
Effective if used properly, even if you don't use bait
You can easily cut the traps so that they can fit in small places
You don't have to clean and re-set the trap
Cons
Some consider it inhumane and cruel
Live release sometimes not possible
Must be kept away from small children and pets
Single use only
Mice don't die quickly and struggle
Won't work as well in temperature extremes
Electronic Mouse Traps
The electronic mouse traps are a fairly new introduction to the world when it comes to rodent control. Due to the fact that they are easy to use and highly effective, electronic mouse traps are becoming very popular.
Electronic traps work by luring the rodent inside – once the pest is inside, a lethal electric shock is put off – this will kill the mouse in only a matter of seconds. As the mouse is being electrocuted, you may hear a buzzing sound, but only if you're close enough. The device is designed in order to protect pets and humans from being shocked
These type of traps are available in both multi and single-use varieties, with a variety of different prices. Most of the traps run on AA batteries and have a red and green light that indicates low battery and a captured mouse.
Pros
Easy to set up – you don't have to take time to mess with sensitive triggers
Humane kill that is quick
You can dispose of the mouse without having to touch it or even see it
Cons
More expensive than traditional traps
Kills mouse, so there is no chance of a live release
Snap Mouse Traps
When you think of mouse traps, these types are probably the ones that first pop up in your mind – this is a very traditional trap and even though technology has evolved over the last decade, many people still choose these traditional traps.
Snap traps are still good and are one of the few types of traps that really do work. The traditional snap trap consists of a wooden board that has a spring loaded bar that snaps when the trap has been tripped. Mind you, the board doesn't have to be made of wood, but that is probably the type you're familiar with. There are numerous designs that are made of polystyrene or plastic material. Unlike the cheap wooden ones, you can use these type year after year.
Snap traps are good, but it is important to keep in mind that when the mouse is caught, you must dispose of the dead body. With the disposable traps, you can pick it up and just toss it out. If you're using the reusable snap traps, you will need to disengage the bar and drop the mouse out. Afterward, you will need to clean the trap based on the manufacturer's directions. If no cleaning directions are provided, you can use a mild detergent (one that doesn't have a strong scent) and clean it. We're telling you to clean it, not only because it's dirty, but because other mice can smell the scent of the dead mouse, which will stop them from walking into the trap.
Pros
Not expensive at all
Simple to bait and set
Humanely kills the mouse almost instantly
Effective at catching rodents
Cons
Can only catch on mouse at a time
Not pet-friendly
Not good to use around small children
Have to see and handle the dead mouse and dispose of the rodent
Those are three common types of mouse traps you can use. You should never go out and pick the first type of trap you come across, you should first take some time to do research. You can read other people's reviews in order to learn about the different traps. In the next section of this guide, we are going to introduce you to 9 traps that you may be interested in.
Brands
Best Mice Traps
Conclusion
Rodents aren't a daily health risk, but there is always potential for mice to transmit diseases to you and your family. Rodents are excellent carriers for diseases and they have adapted for many centuries to living with you and in doing so, they and their parasites share your home. They nest in your home – even in your furniture, shed, car, etc.
If you have mice living in your home, they are dangerous, they're not lovable little cartoon characters and I hope you take my advice in this guide and choose at least one of the traps to start eliminating this problem right away before it gets out of hand. Which is the best mouse trap for you will come down to individual preferences.
Last Updated: 12th Dec, 2020