Introduction
Surveillance cameras were introduced in the market as an option of additional security. They help to keep an eye on the property, where a person cannot always be all the time.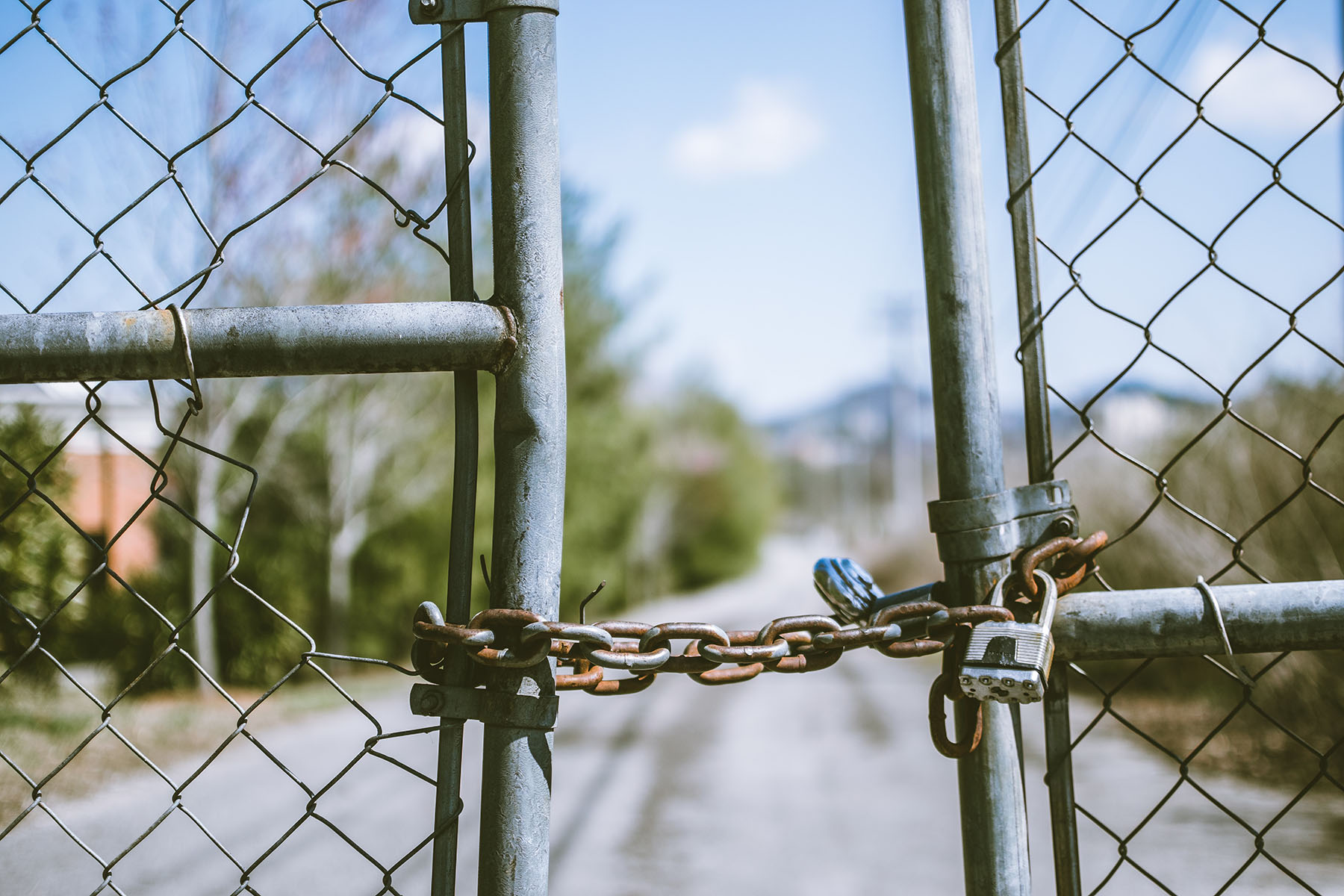 They also help to view a particular area in the most perfect way when you are away. There are many reasons why one would want to install a wireless surveillance camera. Some install them to curb theft and vandalism cases, while others choose to use them indoors, just for extra precaution. If you are looking for a wireless pet camera, follow this link.
Regardless of the use and need for the cameras, you must be keen when selecting one. Here are some factors you might want to keep in mind when selecting the best wireless surveillance camera.
Consider the Lighting
You must consider the lighting of the area. This is one of the most important factors of your selection process and will help you determine the level of quality you need to select. Is the intended area a place well lit for the camera to view all the events clearly? You must consider this, in order to avoid any possible inconveniences of not viewing whatever is going on.
In case the area is not well lit, you might want to install some lights to aid the camera, or make sure you choose a model with the highest night viewing resolution possible. Alternatively, there are special night viewing cameras that you can install in areas with less light that are very popular as well. The night vision camera is also called an infrared camera, which you might want to utilize in such a situation.
Can it Record?
Some of the best wireless surveillance cameras are specifically dedicated to live feeds only. This implies that they will only present you with the images that are being captured at that moment. You must inspect the model to see if the wireless camera can record events as well, which is good for future references.
Some will have a memory card slot, which you will simply slip in and the events will be recorded on it. Some have a fitted memory for storing the recordings. When you are selecting the surveillance camera with a built in memory, ensure that it can record for the length of time that you see fit.
Is it Operated Remotely?
This is a feature that is in most of the latest wireless cameras. You should be able to access the camera from anywhere, anytime you need to. This implies that you will be able to get online and still view the live feeds from the camera. Most of the wireless surveillance cameras are also known as the IP cameras.
This mean that they can be accessed using an IP address from anywhere, on the internet. For that, you can get all the images and content of the camera in the easiest way. This ensures that you can access it from anywhere, for the sake of flexibility. While there are many factors to take into consideration, this function ranks as one of the highest factors among consumers.
Indoor or Outdoor Camera?
This is a very common factor that you must keep in mind, if you need to get the perfect wireless camera for your requirements. For an outdoor camera, most will have some extra features that will allow it to survive the outdoor environment and weather impacts.
It will have some features that are vandalism resistant, moisture and water resistant. The indoor camera will have less protection in these areas, but will be designed in a high quality way that it can record clearly and provided some upgraded usability for indoor use. Ensure that you consider where you will want it to be installed, before you make your selection.
Complexity
You will also want to know if the camera will be difficult to use, or if it has a simple set up and operation. This will help you to reduce the chances of future inconveniences. You will not have to worry much, if you have a camera that you can operate easily.
The complexity also entails the additional features, such as the alerts, in case of any vandalism or theft.
While it may take a little time to figure these settings out, being notified is one of the best features of many of the models. Most of the designs now keep things simple so no matter the option you will able to start your monitoring pretty quickly.
What About the Model?
Every product has a specific leading manufacturer or model. For that, you must be keen on considering the model of the camera for the sake of assured services.
The top rated wireless camera models will most definitely have the right features and functions that you need. They are also more likely to last longer and will not have malfunctions, and require much attention as such.
When you want the best wireless surveillance camera for your specific needs, it's always best to select the option that is going to provide you with the overall features and design you are looking for.
While sometimes it may be tempting to go with a slightly cheaper model, in the long run, most of the time you are going to find that the best option will be the one that provides the highest quality.
Top Picks Surveillance Cameras
Arlo Smart Home Security Camera System Review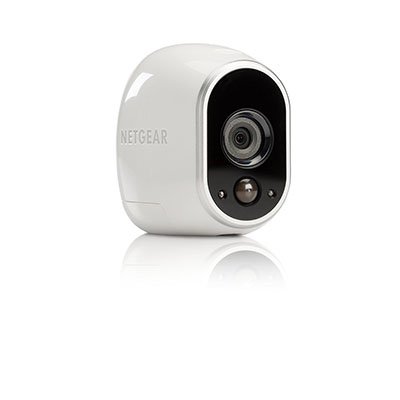 Home security is something that many of us want for our homes, mainly because we know how vital it is for our families.
We want to keep everyone safe and sound, and on top of that, we want to make sure that we do it in the most cost effective way that we possibly can.
That being said, the Arlo Smart Home Security Camera System may be an option for you to consider if and when you're looking for the right way to go about your own home security needs.
Arlo Smart Home Security Camera System Product Features & Description
HD cameras that allow you to see more clearly and with sharp details.
Live stream directly from your cameras, or look back at the footage that you've gotten over time.
No wires, and the cameras stay up with magnets. That way, you can keep track of your home from any position and you can use the app anywhere that you want to go.
Night vision technology helps you to see clearly, even in the darkest night.
Cameras have motion activation, so you can get email or application notifications if something is going on.
Weatherproof cameras that can be used either indoors or outdoors for your convenience.
Works with Alexa
Usability
When you live in a populated area, you're likely always looking for ways that you can make sure that your family and your home is safe. This isn't only from other people, either – animals can cause property damage and other problems for you as well.
That being said, you actually can use it for a wide variety of purposes, from dealing with the outdoor safety, to making sure that no one is sneaking around the house (yes, even the kids) during the middle of the night. Either way, this camera setup can be used for virtually anything and everything you'd ever need a camera for.
Overall
Want to keep your home and the property around it as secure as you possibly can? Or do you want to be certain that you're not going to end up with property damage and other issues in the future? Either way, you will definitely want to take a peek at the Arlo Smart Home system. With the various options, the easy setup, and the immense flexibility, you'll never find a system as versatile and useful as the Arlo. Check it out today and see how much of a difference it makes in your security.
TENVIS JPT3815W Wireless Surveillance Camera Review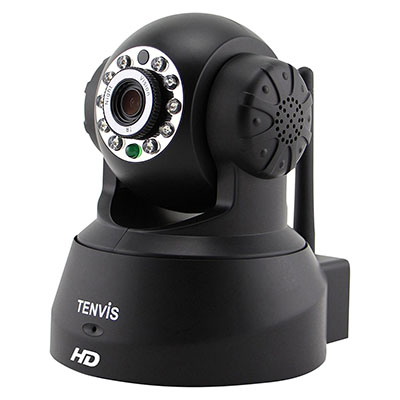 Surveillance used to be something that seemed out of reach for a number of people, and because of that, only certain populations were able to utilize and embrace it on a regular basis.
That being said, technology has made surveillance a lot more affordable than it has ever been before.
One of the premiere models on the market today is the TENVIS JPT3815W Wireless Surveillance Camera – let's take a quick look at it here.
TENVIS JPT3815W Product Features & Description
User friendly UI is easy to use, no matter how much or how little technology knowledge you have.
Tilts 340 degrees horizontally, and 90 degrees vertically, to give you the best view possible.
5 foot power cord.
WiFi signal reception goes out as far as you need it.
Camera shell is able to stand up to almost any sort of weather condition.
Usability
When you have to go from home for an extended period of time, you likely want to make sure that everything is safe. That's the best reason to get a surveillance camera like the TENVIS JPT3815W Wireless Surveillance Camera.
With a wide variety of surveillance options that you can try out on your own, it's really easy for you to keep track of anything and everything that is going on in and around your home on a regular basis. The flexibility makes it easy to use, and you don't have to have a lot of frustration or expertise to keep an eye on what's going on.
Overall
Are you ready to feel a bit more comfortable and confident when it comes to keeping your home and property safe? Do you want to put in a surveillance system that is going to take care of your needs and concerns? Then you definitely want to look at the TENVIS JPT3815W system and see how it could be utilized in your own home surveillance system. It's the best investment that you'll ever make, and you'll never want to be without your cameras around your home again.
Conclusion
When you are selecting the best wireless surveillance camera, you will want to check that the camera will serve you to the best of your expectations. Technically, it is all about getting a camera that will suit your needs and one that will perfectly keep your property well monitored. Study the camera perfectly, prior to purchasing it.
After you determine the features you looking for, the level of quality that you would like, and wether the camera is going to be operating indoors or outdoors, all that's left to do is select the brand, color and style that you prefer. After you get comfortable using your system, you will wonder why you went so long without the security of having the surveillance cameras installed. Not only do they provide you with extra security benefits, having that little extra peace of mind to be able check on things whenever you like goes a long way.
Last Updated: 12th Dec, 2020