Introduction
You may be a feeling a bit overwhelmed when when trying to find the best kick scooter for a toddler as there are lots of different brands and options to choose from.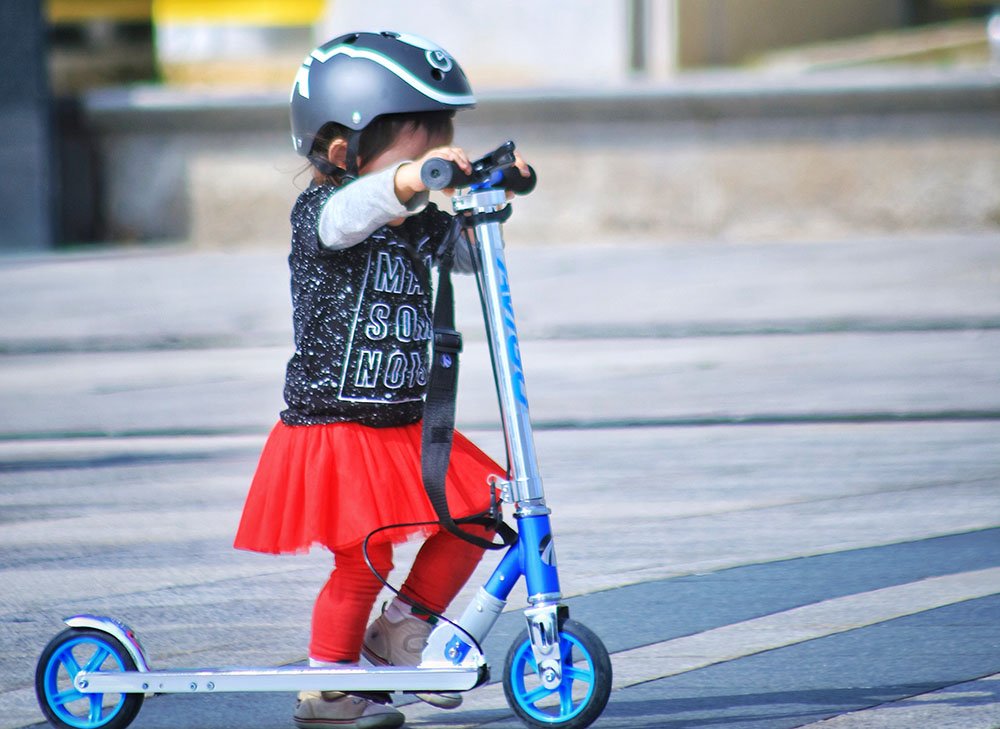 There are definitely some important features that you need to make sure a scooter has before you should buy it for a child between the ages of 2-4 years old. An older child's scooter will be different than the type of kick scooter you should buy for a toddler. You could also consider buying a balance bike for your toddler first.
Before buying a scooter for your toddler, make sure that the scooter has:
3 or more wheels
Wide base
Appropriate size deck and handlebars
Lightweight
Of course there are other nice features you can look for in a kick scooter, but the above are really important and I wouldn't recommend a scooter that doesn't have all of the features above.
Brands
The Best Kick Scooters for Toddlers
After doing hours of research on toddler scooters, I've come up with the ultimate guide for the best toddler scooter.
The Benefits of a Kick Scooter for a Toddler
Although having a scooter to zoom around on can be a load of fun for a child, there are also lots of great benefits of a scooter that parents will love as well.
Teaches Balance and Coordination
Riding a kick scooter is an awesome way to help your child learn to balance as well as help him improve his coordination.
At first you may notice that your child has trouble powering the scooter with his kicks because his balance is not the best. But with practice and a little bit of help from mom and dad your little one will be balancing with ease.
Gets Your Child Physically Active
Children need a way to release their energy and need that physical activity to keep their bodies healthy and strong.
Riding a scooter is really great exercise as your child will be using their entire body to work to power the scooter and as well as balance.
It can be a fun way to work in a physical activity and set a great example for having fun while staying healthy. By incorporating fun exercise into your child's life now you are setting them up for a life of loving to move and exercise.
Builds Confidence
Remember the last time you were able to successfully master something after practicing and practicing? It's quite a feeling huh?
Just imagine the self-confidence boost your toddler will get when they learn to master riding a scooter just like their older sister or the older boy down the street that they see.
It's Fun
Kids want to have fun all the time and what better way to add fun into your child's day than to let them zoom around in the driveway or the park with their very own scooter.
You may just notice that your child wants to go outside and play more often because of his scooter and you may even be able to get him to want to take walks or go places you couldn't go before if he gets to take his scooter with him.
Of course your child won't get all these wonderful benefits unless you buy the best kick scooter for your toddler.
Be sure that if you plan on buying your toddler a kick scooter, you don't forget a cool helmet to go with it!
Last Updated: 27th Dec, 2020