Introduction
These days, an electric scooter has already become a common sight. If you have seen one, you may be wondering how it works. It is simply a small vehicle operating on electric power or a combination of a small motor and a battery. The latter then generates the motion power in the motor, making the electric scooter move.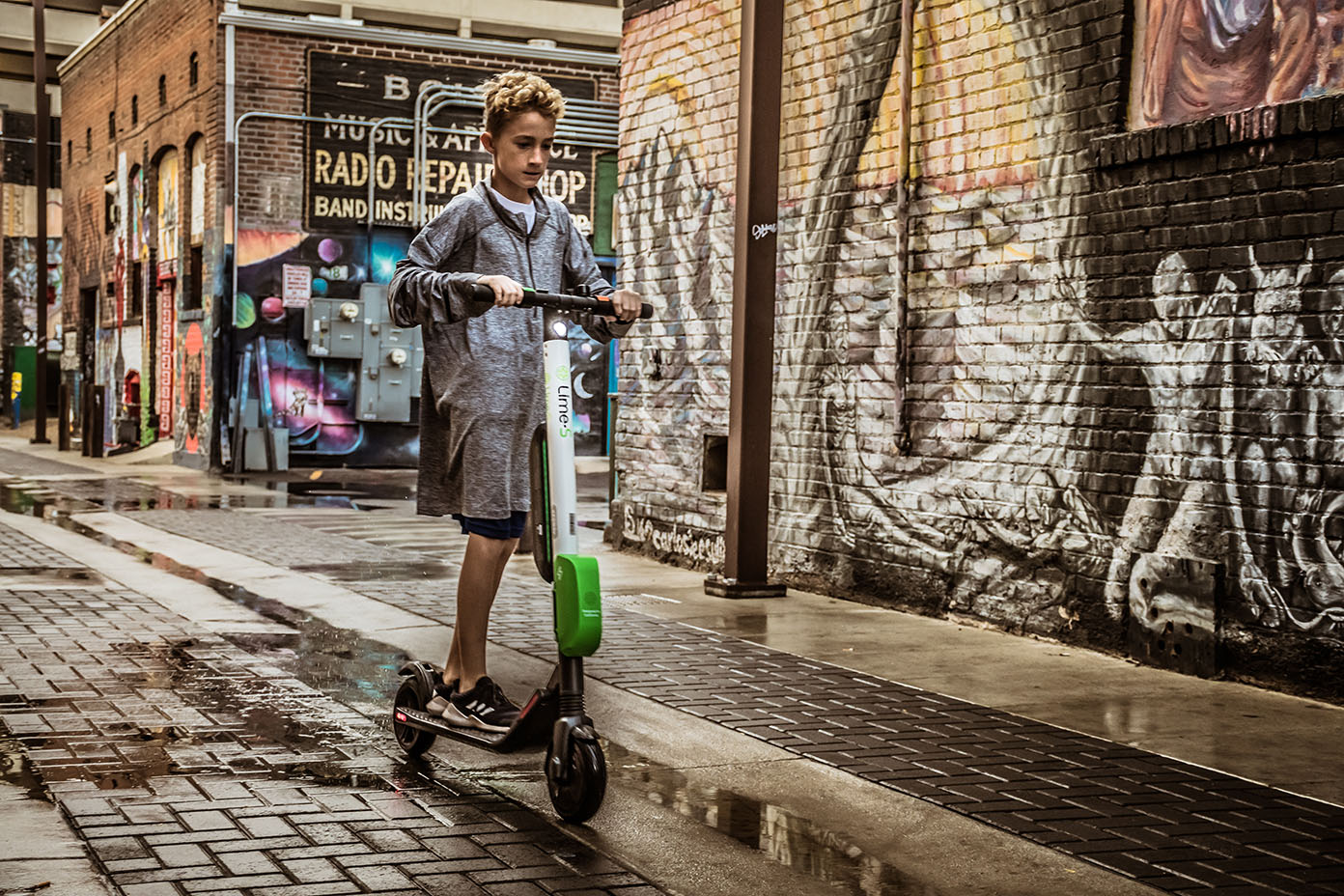 And just like any other electrical device or vehicle, this one has a battery that needs to be charged by plugging it into a power outlet. No fuel or oil is required for it to function. All age groups can use an electric scooter, too, depending on their purpose. Moreover, there are many types of electric scooters such as kick scooters, bike, mobility scooter, dirt bike, or wheelchair scooter.
Also, whether it is a riding or stand-up scooter, the brakes and speed are typically controlled by switches and buttons on the handle. This ensures easy operation and use. These are just the basic things you must know about such vehicles. But if you want to find the best electric scooter, there are more things you must know and consider, in which the information below can be of big help.
What Electric Scooter Should I Buy?
There are several reasons why more and more people are opting for electric scooters these days. As we all know, gasoline prices are way too high, and people are simply unable to buy gasoline for their vehicles. Therefore, they turn to electric scooters.
Electric Scooters have an electric charger, which is way cheaper since charging doesn't cost much in comparison. And it is convenient too.
The Important Questions
Before purchasing an electric scooter, you should cover the following questions:
Where can I buy a good quality scooter, which is dependable as well?
Which brand name should I choose? Which is the most affordable brand in the business?
In case if I need to repair it later, can I buy parts locally?
Will I be able to find a local repair center in case it needs repairs in the future?
What are the safety concerns that I need to keep in my mind?
What are the local laws that I need to be aware of before I purchase a scooter?
What about the speed? How fast can it go?
What about the mileage provided by an electric scooter?
What about the price? Is it going to be affordable? Is it going to fit my budget?
Do Your Research
Doing research helps a lot. When you have the internet, there is no reason to worry? There is our good friend called Google where you can find everything. It is important to learn as much as you can before you buy the scooter.
For example, you have landed on this article to learn more about that. That means you are already curious. We are going to give you as much information as possible that you have been looking for.
Your goal is to get the best electric scooter at the lowest price. For that, research is a must, so read more articles. Go to the review websites and read more about various brands and models. Go to the official websites of these brands.
See what the features are offered by them, and note down the prices. And finally, compare prices against each other before you make a decision. When you make an informed decision, you don't have anything to worry about.
Tips to Keep in Mind
Here are a few tips that are going to help you buy an affordable and quality product. Let's take a look below:
Always go for branded scooters. Especially since you are going to use it for the first time, you don't want to have a bad experience of using a low-end product. You must avoid off-brands like plagues. You should also walk away from clones. No brands are again, a big no-no.
Buying it from a reputed vendor is important. Make sure that the vendor doesn't sell off-brand scooters. If the vendor is into selling clones and no-brand scooters, then you should buy your electric scooter somewhere else. So, it is really important to get it from a reliable vendor first. Otherwise, your money will be gone.
Does the price sound too good to be true? If that's the case, trust your instincts, and flee the scene as fast as you could. A quality product can never be sold for a low price. And if you see that it is happening, then something is not right.
When it comes to buying an electric scooter, make sure that it provides at least a 90-days warranty. Warranty is really important, and you should never buy a scooter without a warranty.
Price
Yes, price is a big factor. After all, you are looking for an affordable scooter. If you have enough money, you can go for the high-end models. They are incredibly expensive. But if you have a tight budget, buy something affordable and useful.
As far as electric scooters for kids are concerned, you may have to shell out anything between $200 and $400. As for the electric scooters for adults, you will be asked to pay anything between $300 and $1000. In some cases, even more, depending on the brand and the features offered by that particular model.
As in the case of any other product in the market, more specifications mean a higher price. So, make sure that you don't buy a scooter with features that you don't need. That is one way to keep the price down.
How to Choose The Best Electric Scooter?
In choosing the best electric scooter, first, determine what type of scooter you want and need. Is it for your 8-year-old child or a 14-year-old teenager? Is it for easy transportation during emergencies? When you know exactly the purpose of your purchase, it will help you narrow down the search. Also, be careful of weight limits since not all may be able to handle heavyweight.
Make sure that you are okay with the run time of the scooter, like how long it can continuously run, as well as its charging time for the battery. Do not forget to compare prices as well, so you do not just settle for the first electric scooter you see because it is already good. Who knows, maybe that very same product is sold at a much lower price in other stores.
In addition, remember to always check the safety mechanisms and features, especially if you are buying for your children. The running speed is also something you agree to. Do not buy something that you know is too fast or slow for you.
Moreover, carefully examine how the scooter is assembled and disassembled. That is because if you are transporting a lot, you want something that is not much of a hassle to build and tear down.
What to Look For in a Good Electric Scooter?
When buying an electric scooter, it is important that you look for one that is comfortable. Basically, comfort is all in the design. First, you need to decide do you prefer standing or sitting. Is the electric scooter easy to bring with you while you commute in public? Can you just pick it up and go upon reaching your destination?
You have to find a scooter that answers yes to all your questions because it must meet your needs. That will make a huge impact on your riding experience and can make or break your transportation. That is why you should look for a comfortable vehicle.
The usability and convenience of an electric scooter are other things that you should look for. It is considered as the key to finding your ultimate personal transportation. Does it have those extra technological features that can make your ride easier and more enjoyable? You may want something that folds, or has an easy-to-track charging time system.
And of course, consider the performance of the electric scooter. It is a plus point if it charges quickly and has just the right amount of speed. If an electric scooter is affordable and yet, it is still high quality, then that is a good product. Being eco-friendly is also a thumbs up, so keep an eye on that.
Brands
Best Electric Scooters
How To Charge Electric Scooter?
Electric scooters are getting popular these days. The reason – the high cost of gasoline and pollution associated with regular scooters. There are several factors that make them popular. For example, electric scooters are affordable, stylish, and convenient. As you know, you need to charge the battery before you go on a ride. Don't go out if it is not fully charged. This is a very important thing that you need to keep in mind.
Is Battery Low?
You need to charge your battery if the charge is running low. There are a couple of things that you need to keep in mind.
When you are running low on a battery charge, the scooter will notify you instantly.
There might be a flashing red light or a red light to indicate that your scooter is running low on a battery charge.
When you see this, you need to find an electrical outlet to charge your scooter right away.
Depending on the battery type, a fully charged scooter will allow you to go for 40-70 kilometers uninterrupted.
As you can see, 48-volt 20 amp battery will allow you to go a bit farther than 48-volt 14 amp batteries.
You have got to keep track of the distance covered by the scooter. This will allow you to plan accordingly. If you are not keeping track, then you might be in trouble.
Find an Electric Out and Plugin The Scooter
Since it is an electric scooter, the battery charger comes with a port. You need to connect the charger to an electric wall outlet as soon as possible when you see that it is running low on a battery charge. How to know if it is charging indeed? Well, there will be a red light or a flashing red light that will indicate that the charger is indeed charging.
When you charge the battery, make sure that you don't stop halfway through. For example, you are supposed to continue charging until you see the green signal. The green indication will tell you that you have charged the battery enough. You should know that partial charging is not good for the lifespan of the battery as well. It usually takes 3 to 6 hours to charge the scooter fully.
Another important thing that you need to remember is that you are not supposed to charge for more than 10-15 hours continuously. This is not good for the lifespan of the battery. To unplug the charger after charging, you need first to unplug the charger from the scooter. Then you can unplug the wire from the wall.
How to Maintain Your Battery?
To make sure that the battery has a long lifespan, there are a couple of things you need to keep in mind.
First and foremost, make sure that the charger's voltage is perfect for the scooter. If you are looking for specific information, I would suggest you take a look at the owner's manual. A high voltage is not good for the health of the battery.
Keeping that in mind, you have to watch out for the voltage. In case if you are not using the electric scooter for a couple of months, you must charge it once in a while to make sure that the battery is performing well. If you keep it unattended, it is not a good thing for the battery. Also, I would advise you to charge the battery every night.
In case if you have to replace the battery or charger for some reason, make sure that you have opted for the same model. The exact model, as the original, must be chosen. If you choose different models, it will work, but the longevity of these chargers and batteries will be affected. Keeping that in mind, always opt for the same model. That will improve performance.
Well, you have seen all the steps that you are supposed to follow. As we have seen, charging an e-scooter is nothing complicated. You just have to keep certain things in your mind. After all, you want longevity for the charger, battery, and the scooter.
How Fast Do Electric Scooters Go?
Electric scooters are becoming more and more popular these days. One reason behind the popularity is that they are environmental-friendly. It doesn't emit greenhouse gases, and you can recharge it at home. So, there are several benefits attached to it.
Let's learn more about electric scooters, including their speed.
The Speed
Well, speed is something everyone is curious about. Electric scooters are not regarded as a fast form of transportation in general. So, let's take a look at the speed offered by various models of the electric scooters.
Low-end transportation, electric scooters offer very little speed, usually between 8 miles per hour and 25 miles per hour.
The same can be said about mobility scooters as well. It provides speed in a similar range.
That is not the case when it comes to high-end models. They can usually offer 20 miles per hour to 55 miles per hour.
High-end models are expensive.
How Speed Gets Affected?
Speed can get affected by a couple of factors, including the weight of the rider is an important factor. If the rider weighs more than usual, then the speed can get compromised. It can drag the vehicle for sure. It can affect the speed of the high-end vehicle, or in other words, a heavier rider can reduce the speed of the high-end model. The level of battery charge is another important aspect that can affect the speed of the scooter.
When it is fully charged, you can expect to see maximum speed. But when it's running low on a battery charge, the speed will be compromised. You have to keep it in mind. If the charge is below the halfway mark, the speed can get affected considerably.
Other Things That Affect The Performance
There are several things that can affect the performance of electric scooters. These include:
Tire pressure
To give greater traction for the scooter, soft & spongy tires are the best choice. But the problem is that you may find it harder to get moving in that case. Speed might be reduced as a result. But if the tire pressure is high, the speed will get improved tremendously. And it helps improve the battery as well. However, you will feel every little bump on the way. So yes, there are advantages and disadvantages to consider.
The weight of the rider
We have already mentioned this aspect. But let's take a closer look at it. Both acceleration and the speed will be compromised when it comes to a heavier rider. Also, a heavier rider will affect the range of the electric scooter. It will also affect the hill climbing ability of the scooter.
So, what is the preferred weight for not affecting the speed of the electric scooter?
Well, anyone under 180 lbs will be able to ride the scooter without affecting the speed or performance of the vehicle. If you do not exceed 180 lbs, you will be able to have a smooth ride without any difficulty.
Inclines
When it comes to the speed rating given by the manufacturers, they are always talking about the speed at the ideal conditions. That means rough terrain, hills, and inclines can have a negative impact on the speed of the scooter. Or, in other words, flatter the road, faster the scooter will be.
Range
First and foremost, the range is the distance covered by an electric scooter with a full battery charge. When it comes to most of the regular models, it might hold anywhere from 10 miles to 40 miles with a full charge. However, when it comes to high-end models, the range can exceed 50 miles. But as we have seen already, high-end models are costly in comparison.
Well, we have seen how much speed electric scooters can provide. We have also seen the major factors that can affect speed. Expensive high-end models can offer better speed and performance, but you may not be able to afford those models. Consider all the aspects before you set out to buy a new electric scooter. Remember, your body weight can play a big role in optimizing maximum speed.
Do Electric Scooters Need To Be Registered?
Well, these days electric scooters are becoming more and more popular. But what exactly makes them so popular? First and foremost, electric scooters are environmental-friendly, and they are affordable. Also, electric scooters are convenient and stylish, and you don't have to worry about gasoline prices.
So yes, there are several factors attached to it. If you have an electric scooter, you can go around conveniently without depending on public transportation. There are several advantages compared to regular scooters. For example, it produces little or no sound at all compared to the regular scooters.
And as you can see, charging the battery costs you very less compared to buying gasoline. This might be one of the biggest attractions of electric scooters. Being affordable is one of the major aspects that attract scooter lovers to it. As for the battery lifespan, you will have to replace it after two years. There is no other way around.
There are other benefits too. In comparison, electric scooters are safer compared to regular scooters. Why, because there is a speed limit when it comes to electric scooters, and that means it is less accident-prone. Also, electric scooters require less maintenance in comparison. But there is one thing you need to keep in mind. The market has so many versions of electric scooters these days, but not all the versions are street legal. You have got to make sure that the model you have in your mind is street legal. Otherwise, you will be in trouble.
Street Legal Electric Scooters
Well, let's learn more about the street legal electric scooters. We'll see the main characteristics here.
It must have headlights to be allowed on the road.
It must have a horn.
It must have turn signals attached to it to be allowed on the street.
When you purchase an electric scooter, you have to make sure that it has a speedometer.
It must have indications for turn signals.
It must have taillights.
You will also have to watch out for the tread depth of the tires.
If the depth of the tires is less than 1.8", then you are not supposed to ride it on the street.
Also, the laws vary from state to state. You have got to check out the laws in your state to see the things you have to keep in mind.
It Must be Registered
Yes, this is one of the most important things. You must register it with the Department of Motor Vehicles. And you must conform to the Federal safety standards as well. And there are other things to consider as well. If we are talking about the adult scooters, you must be at least 16 to ride the scooter.
Also, there are restrictions as to where you ride the scooter. You are not supposed to ride the scooter on sidewalks in some states. If there are bike lanes, you are supposed to remain in the lane. Interestingly, in some states, you are supposed to keep away from the bike lane. As for the driving license, it is a must in some states.
Conclusion
Okay, there are things that you need to keep in mind before you buy an electric scooter. First and foremost, always go with a trusted brand. Yes, it is going to be an expensive affair when you go for branded electronic scooters, but you don't have the hassles attached to low-end models. Going for the cheapest model is not at all recommended.
When you go for a branded model, you will be saving money in the long run. Yes, you have heard it right. As for making purchases online, there are a couple of things that you need to keep in mind. First and foremost, make sure that it suits the right height and weight specifications.
The idea is to provide a more reliable and comfortable ride. Check all the aspects before you order an electronic scooter online. I would suggest you buy a branded scooter any day. If you can go to the showroom physically, then it is even better.
Well, we have seen all the important aspects. Keep these things in mind before you set out to buy a new electric scooter. Comfort and convenience matter the most.
Last Updated: 12th Dec, 2020