Introduction
Binoculars can be a great asset for a variety of things that you may want to take part in. They allow you to see things that are too far away for you to identify them or the details with the naked eye easily. Before you buy a pair of binoculars, though, you need to realize a few things.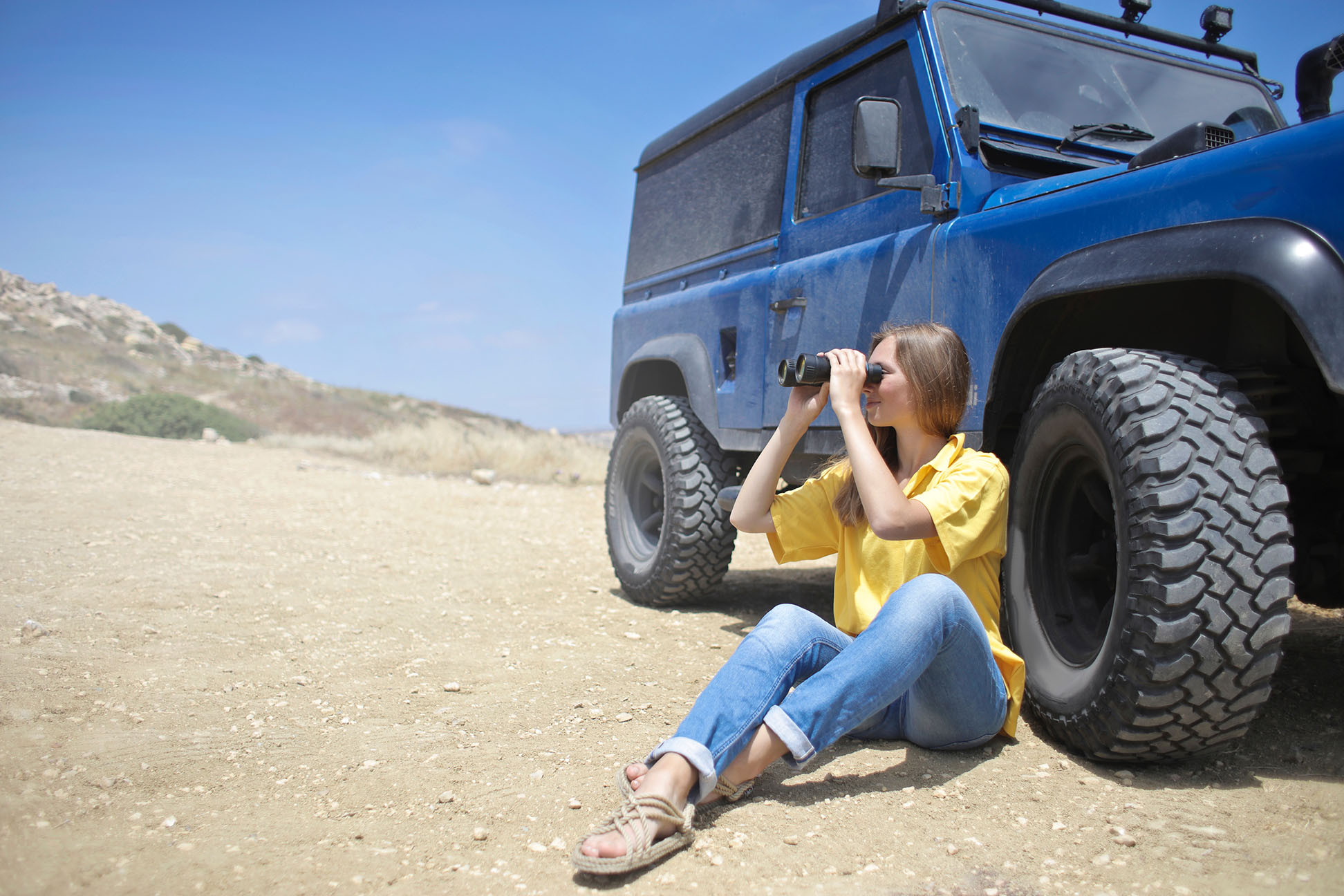 First, there are many brands, and models offered out there. Not all of them have the same features or abilities. That can make it frustrating when you try to use them for specific events, hobbies, or sports. The information in this report shares some of the things to look for in different categories. For each category, we have our own 'Best Pick,' the one we highly recommend for that particular category.
Best Binoculars
Best for All-Purpose: Swarovski EL 42 Swarovision 10x42 Binoculars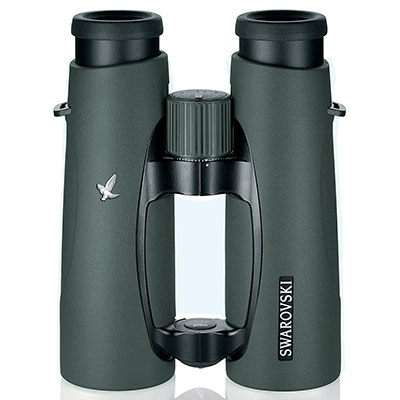 Because it's all-purpose binoculars, you'll be using it for a variety of different situations, weather, and terrain. Hence, they need to be lightweight and easy enough to carry around. Some of them are compact, and that means they can easily fit into a backpack, purse, or tote bag that you take with you.
All-purpose binoculars should also be fog proof and waterproof. This will provide you with the best overall versatility with them. Try to get something with a great review that is simple to adjust, and that has a good warranty on it. This accessory should be something that is easy for you to use. Consider the entire family, too, as it may be more than just you that will be using them.
The key features include:
Waterproof
Dustproof
Alloy frame that is strong but light
Wrap-around grip for one-hand use
Lenses have a coating that helps to give details by reducing reflections.
Patented light transmission lenses
Wide-angle field of view, even for those that use it wearing glasses
Ideal for close detailed viewing(6 feet)
Limited lifetime warranty
Best for Night Vision: Bushnell 2.5x42 Night Vision Binoculars with Built-In IR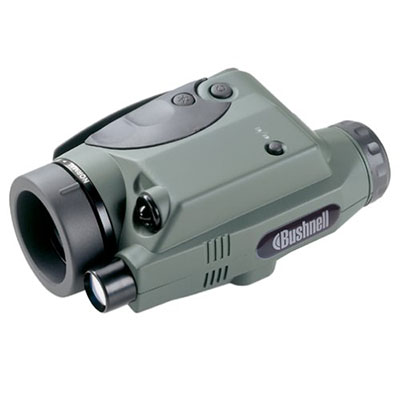 Night vision binoculars allow you to be able to see well even in the cover of darkness. This is common when trying to observe nature, to go hunting or other events that take place under cover of darkness. You want a pair that is fog proof and waterproof so that you can use them in any type of weather conditions.
You also want night vision binoculars that have infrared technology. This is what will allow you to have the ability to see objects with clarity when it is dark all around you. Image enhancement and thermal imaging are also features that can come in very handy. Both infrared and thermal imaging are the two main technologies that allow night view, and they work differently, although serving the same purpose.
Bushnell is a well-trusted name when it comes to binoculars overall. They offer some of the best in night vision models. One of them is the 2.5x42 with built-in IR. They allow for exploration in caves as well as outdoors. The average retail price is $600.
The features include:
Built-in infrared technology
2.5 magnification with 42 mm objective lens
The viewing range is 4 to 600 feet.
FOV is 94 feet
Operates on 2 AA batteries
Compact
Weight is 28 ounces
Built-in tripod mount
Two-year warranty
Best for Birding: Nikon 8x42 Monarch ATB Binoculars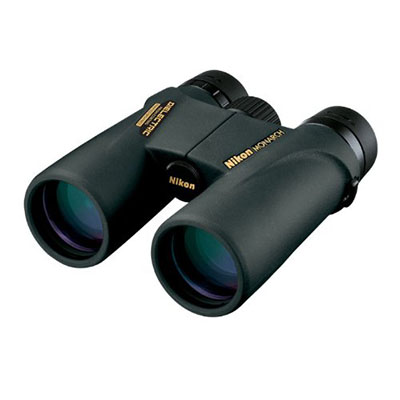 Bird watching can be a fascinating hobby and a great way to pass the time. It can be a wonderful learning experience too. With a great pair of binoculars, you can see those birds up close in a manner that you have never seen before. You can't get close to them physically, and the binoculars are your friend as it allows you to be within meters visually! It's as though they are right in front of you.
When it comes to bird watching binoculars, you want something that is very light and compact. A pair with high magnification and excellent clarity is very important so you can see the details; therefore, Nikon offers the 8x42 Monarch ATB binoculars. They are light and comfortable so that you can get around with them without any hassles.
The features of this model include:
Eco glass lenses that are lead and arsenic-free
Multi-layer prism coating for uniform transmission
Brighter images and natural colors compared to other models of binoculars.
Waterproof and fog proof
High resolution
Clear field of view even for those wearing glasses
The close focus distance of 2.5 meters
Easy to use adjustments
Comfortable grip
Lightweight
Flip down lens caps
Optional tripod adaptor
25-year limited warranty on the very small species of birds.
You want those that are waterproof and fog proof too. A comfortable eye relief area is important, too, so that you will be able to use them for long periods of time.
Best for Travel: Occer 12x25 Compact Binoculars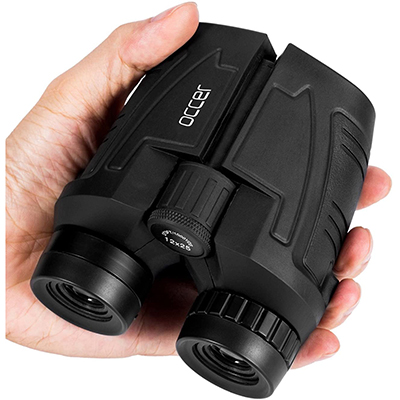 While most binoculars are compact, some are just too heavy or not compact enough to be comfortable for the road. If you are someone who loves to travel, you don't want your binoculars to take up half of your bag. It would be best if you were looking for something that you can carry with you everywhere.
If you plan on spending a lot of time on your feet, we have a product that will likely soothe all your needs.
The Occer's 12x25 is a great product for anyone looking for a compact and adjustable pair of binoculars. While the company has many various models, if you want a compact pair of binoculars, this one stands out from the rest. It's small in size, making it a great fit for any travel bag.
The features include:
Compact
24mm objective lens
FOV 273 feet / 1000 yards
FMC Broadband eyepiece coating
Premium BAK4 prism
15mm large eyepieces
Very clear vision
Low light night vision
You can use it while wearing glasses or sunglasses
Made of ABS plastic
Comes with a cruise strap
Waterproof
Best for the Money: Steiner 10x26 Safari Pro Binoculars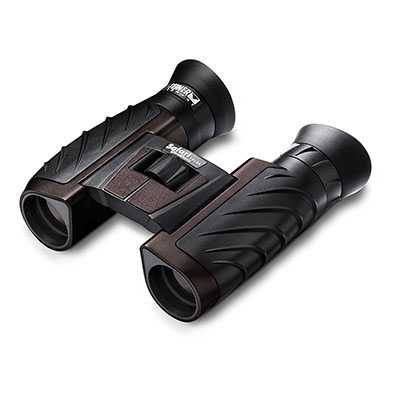 Even though the features of binoculars are important, for most consumers, it really comes down to the price. On the one hand, they want a pair that is a very low cost, but they don't want them cheaply made. If that is the case, they will end up not using them or being frustrated with the quality, experience, and features.
On the other hand, though most people can't justify spending a large sum of money on a good pair of binoculars. They have to find a balance where they are getting value, they have a great accessory they will be able to use for various needs easily, and they aren't stressed about spending too much money to make it happen.
The Steiner brand of binoculars is well made, and they don't disappoint. They may be small in size and price, but not in what they offer.
The features include:
FOV 309 feet at 1,000 yards
11 mm eye relief
Close up the focus of 18.5 feet
Compact design
Weight is 9.7 ounces.
10x magnification
Water-resistant
Balanced and comfortable
High power
Stylish exterior design
Large focus wheel that allows for the subject to be closed in on quickly
Easy to use even for those that wear eyeglasses
Sidelight is blocked out by a design that contours around the face.
Fold up to fit into a coat pocket.
Ten-year warranty
Best for Smartphone Photography: Adasion 12x42 Binoculars for Adults with New Smartphone Adapter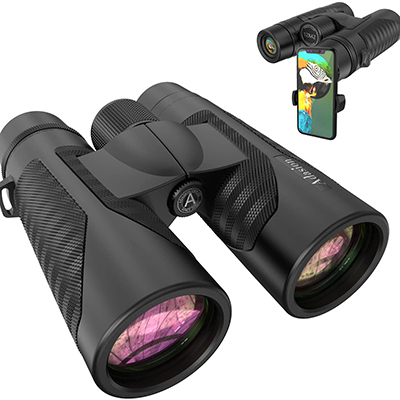 Photography lovers know how much they can gain from being able to magnify their field of vision. If you're someone who loves taking pictures with their smartphone, you've probably noticed that the zoom isn't the best. You'd probably love to have binoculars that can help you catch objects that are far away.
If you're looking for binoculars that can be used with a smartphone, we have a product that might be perfect for you.
The Adasion's 12x42 Binoculars for Adults with New Smartphone Adapter are designed to be used with your smartphone's camera. They are great for amateur photographers that don't have the finances to invest in expensive gear. At the same time, they are intended for hunting or bird watching.
The features include:
Waterproof
Manual focus
18mm large eyepiece
10x magnification
Lenses collect more light, enabling clear vision
Lightweight
FOV 367 feet / 1000 yards
Adjustable eyecups
You can use them even if you're wearing glasses
The product comes with a smartphone adapter
Portable and stable
Great customer service
Best for Hobbyists: Minox 8x33 BL Binoculars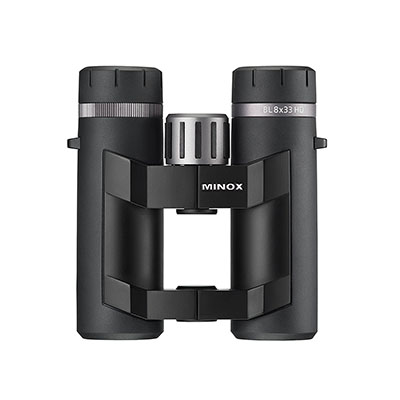 They need to be waterproof and fog proof so that you can use them in any type of weather conditions. You also want them to have a high level of clarity and to reduce glare factors. They should be lightweight, have a great warranty, and be affordable.
If you're looking for a decent pair of binoculars, with a decent budget (without going towards those high-end models), we have a pick for you as well.
The Minox brand isn't one that many people really are familiar with, and that can be a problem. It is logical that a person will want to buy from a company that they are comfortable with. This particular company though has a good reputation, and they don't disappoint with the 8x33 BL Binoculars that are a great mid-range product.
The features include:
Compact
33 mm objective lens
Ability to see in poor lighting conditions
8x magnification
FOV 421 feet at 1,000 yards
Open bridge design so that they are comfortable to grip
Weight is 22.9 ounces.
Waterproof and fog proof
Large central focus knob for smooth operating
Dioptor adjustment for a person's own eyesight
Twist out multi-position eyecups
Easy to use for those that use eyeglasses
17.5 mm eye relief
Fully multi-coated lenses for better lighting across a field of view
Clarity of images
30-year warranty
Best for Beginners: Redfield Rebel 10x42 Binoculars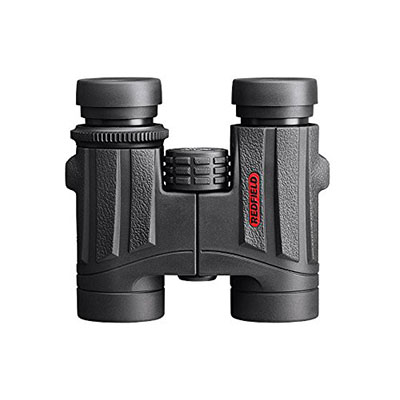 If you don't plan on using your binoculars very often, then it doesn't make sense to spend very much money on them. Some people really want a pair that they can use, but they simply don't have much extra money at all to spend on them. If that is the case, a basic but decent pair is better than nothing at all. You can always upgrade later on to something that you like more when.
Don't let the low price fool you into thinking that they aren't going to do what you need. Some people are skeptical due to the fact that they have the impression all quality binoculars are expensive. However, you will quickly see here that it isn't always the case.
One of the most affordable for the money is the Redfield Rebel 10x42 binoculars.
These features include:
Well balanced
Lightweight(24.6 ounces)
Top image quality
BaK4 prism for brightness and clarity
Waterproof and fog proof
Twist-up eyecups
Tripod ready
Neck strap, lens covers, and carrying case offered with the product
FOV 341 feet at 1,000 yards
Close focus of 4.3 feet
Lifetime warranty
Best for Outdoor Adventure: Celestron Nature DX 8x42 Binoculars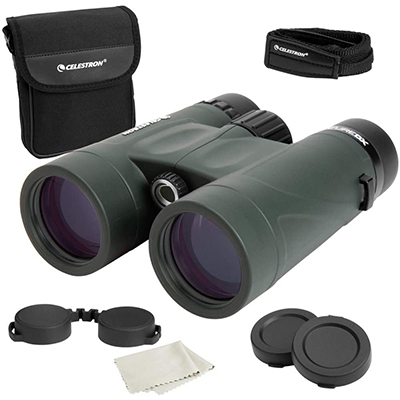 No outdoor adventure can be completed without a good pair of binoculars. These binoculars need to be durable, waterproof, and weatherproof, to sustain everything that nature brings. Also, they have to include everything you might need while outside.
If you have trouble finding robust binoculars that are lightweight at the same time, look no further. We have found a pair that works great for any kind of outdoor adventure you might plan.
Celestron is a brand known for manufacturing high-quality binoculars. If this isn't speaking enough to you, they are also popular for producing telescopes. They have some of the best lenses on the market. Their newer model, Nature DX, is one of the most-adjusted pairs of binoculars for any activity in nature.
These features include:
Premium build
Compact and portable
High-quality BAK4 prism
Waterproof and fog proof
6.5-foot close focus
8x magnification power
Housing is made of rubber-armored polycarbonate
Comes with a compact carrying case, lens caps, rainguard, lens cloth, and a neck strap
FOV 388 feet / 1000 yards
Phase coating
IPD 56-74 mm
Can be used with a tripod
Lifetime warranty on the frame
Last Updated: 12th Dec, 2020