Introduction
Cordless nailers are sturdy, portable, and have no messy cables. The nailers are powered in two different ways; fuel-powered nailers and battery-powered nailers, and both come in different makes, sizes, and prices. There are two types of cordless nail guns brad; finish nailers and framing nailers. Framing nailers are powerful and tough and are used in constructing sites that use big nails, whereas brad nailers are used for finishing work like tacking down ply, fixing moldings or baseboards. But how do you choose the best cordless nailer for your needs?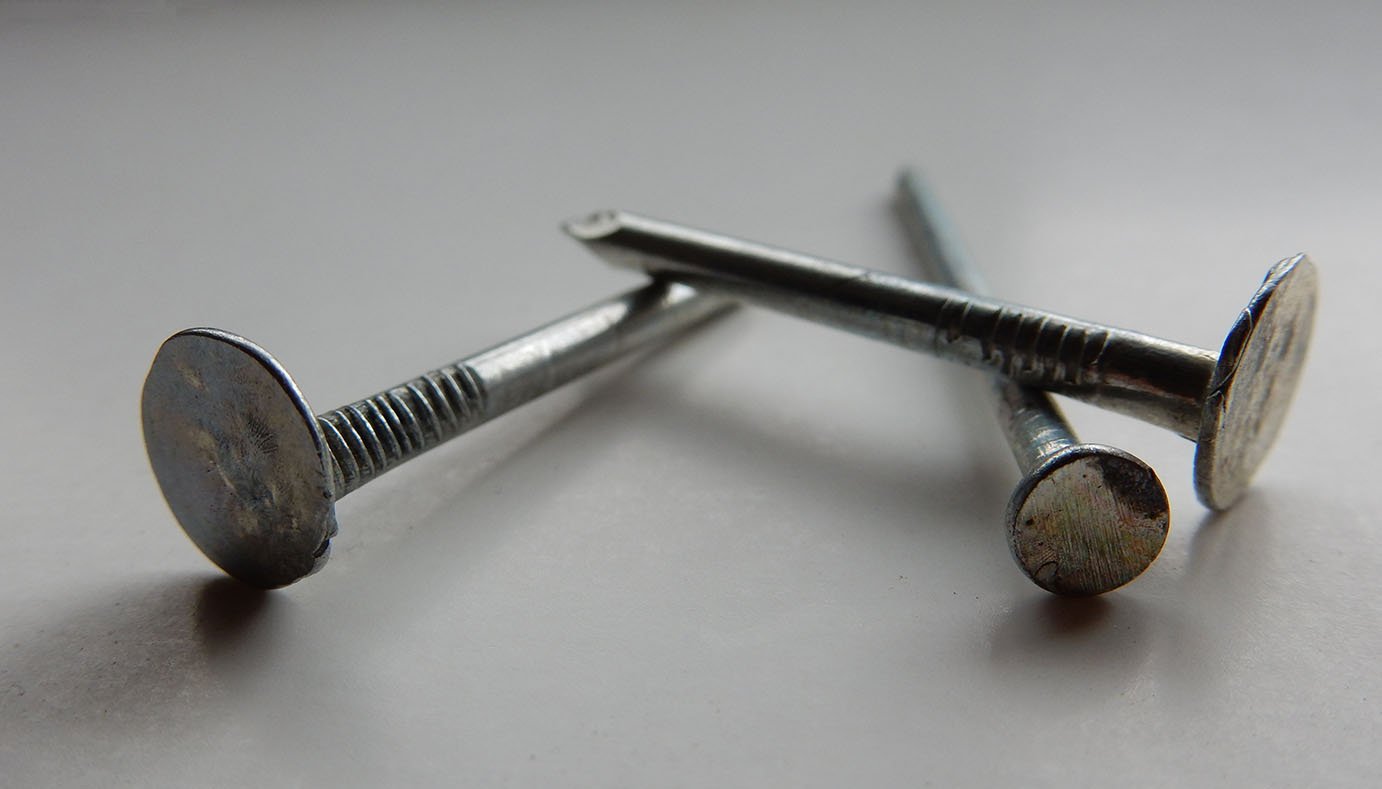 Well, this can be a daunting task, but to save you time, we have come up with five best cordless nail gun reviews.
Features to Consider Before Choosing The Best Cordless Nail Gun
Trigger Size: The size of the trigger in your gun plays a vital role in making the work safer and easier. It should be easy to use to fire a nail in the designated direction, but also it determines whether or not it's safe to use the gun. The trigger should be comfortable to handle and large enough so that someone wearing heavy-duty gloves will be able to operate it or for you to use more than one finger when you get tired.
Nail Depth: The best cordless nail gun should have an adjustable nail depth to help you switch between nail of different lengths. For the past two decades, building codes have dramatically changed. This means you must do 'countersinking' because nobody wants those protruding nails; they are dangerous and can even tear your clothes. Buying a cordless nail gun with adjustable nail depth is crucial.
Cases: Most nailers from different manufacturers come with cases. This is a sign of a good manufacturer. The case will protect your nailer, and it makes organizing, cleaning, and moving easy. It also ensures your nailer will last longer. The case provides a space to keep your nails and manuals.
Magazine: The magazine in your cordless nail gun should be large enough to help you work for a long time without reloading the nailer. It should be easy to load the nails. The best cordless nail guns are hassle-free and are loaded quickly. The magazine will make the work easier, and you will get your job well done.
Clearing Jams: Jams occur on even the best-designed nail guns. Therefore, it is important to choose a cordless nail gun that effortlessly clear jams. Some of the nailers have a nob that releases jam, and these will help you with that.
Size Adjustment: The best cordless nail gun should be flexible enough to hold different sizes of nails. The switching between the different sizes should also be easy. Some have the tool to adjust others do not have. Choose a nail that can be switched to use different sizes of the nails in the middle of your project.
Advantages of Cordless Nail Guns
Accurate and Easy to Operate: It seems easy to use a hammer because you only need to hold a nail in one place and strike it on the head, but it is not easy to use a hammer on a framing or finishing job. Even if you are good and first in hammering, you can miss the nail head and strike your fingers. Sometimes the nail can go in crooked, meaning you would have to pull the nail out and strike it in again. To avoid all the hassles, a nailer might be the best solution. The nailer will not bend or crook your nails.
Speed: Having the best cordless nailer, you will be able to complete your job quickly. If you have a group of people working, you will be able to do multiple jobs at the same time. The nailer is so accurate and fast that you can even divide your team into two groups or more depending on your job.
Long-Lasting: No one wants to buy a nail gun that will wear out soon; that would be a waste of money. The best cordless nail guns are built to last. They withstand harsh weather conditions, and they won't rust even if you leave them outside.
Multiple Styles: The best cordless nail guns come in different varieties and styles. This is meant to help you choose the nail gun that will fit your needs. The most popular model is the one that holds many nails, and it is lightweight. Such guns have a loader that can store hundreds of nails instead of 60 or 30. Other models use various methods of firing nails like burst firing, bump firing, and single shot. Nail guns also vary in price and the way they are powered.
Cost-Effective: Using a cordless nail gun helps you save money because you will not waste nails or use extra manpower. Nailer also helps you to finish the job faster and take other extra jobs.
Protective Guards: The guards protect you from the flying debris and prevent the tool from damage. Guards always wear out after sometimes, so it is good to choose the ones you will replace easily.
Directional Exhaust: This feature will help you when you are working in a dusty area; it channels the dust particles away from your face.
Cordless Nail Gun Safety
Just like any other tool, nail guns also require one to keep several things in mind to ensure safety. We will share some of the safety tips you should keep in mind, but it is important to follow the nailer company's instructions on using, safety, and maintenance of your specific model.
Inspect your nailer and replace or repair the damaged part before use.
Never alter your nailer.
Wear safety equipment and glasses as specified by your nailer's manual. This will keep you from getting hurt, and the glasses protect you from dust particles.
Keep your feet, hands, and all body parts away from the firing area.
Do not point the nailer at an animal or a person.
Keep children from operating nailers.
Before choosing any cordless nailer, it is crucial to read the best cordless nail gun reviews. Read the best nail gun reviews from different websites – think yelp and amazon. This will help you to know what other customers are saying about the cordless nailer you want to buy. The reviews will also help you to know if the nailer you are purchasing will meet your needs.
What Are The Best Cordless Nailers in 2021?
Conclusion
The above is the list of best cordless nailers reviews, and each nailer has its benefits and important features. So, it is up to you to choose the best cordless nail gun that meets your needs. However, the most mentioned features to consider before buying a cordless nailer are trigger size, magazine capacity, size adjustment, jam clearing, and nail depth. In our list, DEWALT DC618K XRP 18V Angled Finishing Nailer emerges as the best cordless nail gun. It has all the features, including a battery that can last for eight hours and also has engine than allowing penetration of nails too hard and soft joints.
I used DEWALT 18V Angled Finishing Nailer, and it gives clean work. I loved everything about this tool; it has a few jams that can be cleared easily. However, what impressed me the most is that it has an LED light that helped me see even in those dark places. Give DEWALT 18V Angled Finishing Nailer a try; you will be glad you did.
Last Updated: 30th Jan, 2021