Introduction
The popularity of drum machines has started soaring in recent years, especially among intermediate players who are looking to practice and grow their skills or those who are interested in DJ-ing or releasing mash-up music as independent artists. However, the machines have also found applications in mainstream drum playing, and even though there are significant numbers of them on the market today, a lot of people are still facing difficulties in choosing the right machine for their needs.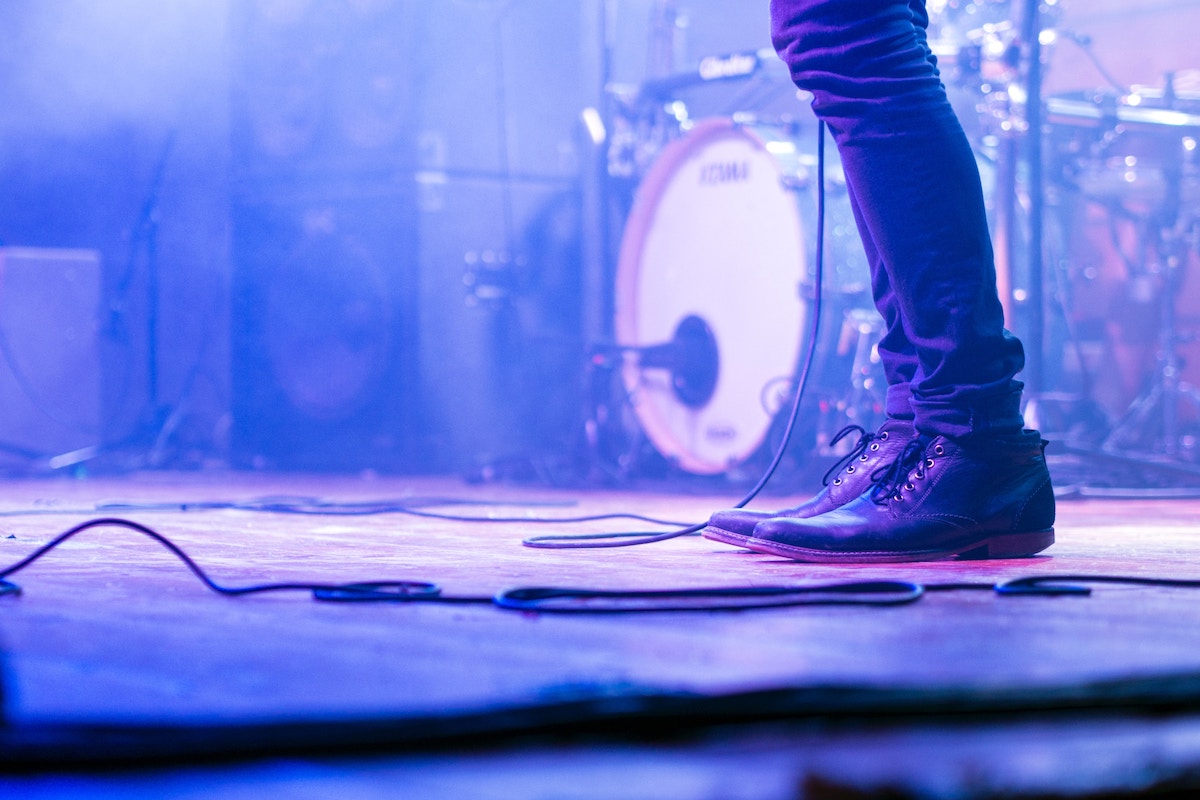 The most important priority when picking drum machines is quality. A lot of machines are designed to mimic the sound of real drums, and finding something that offers a realistic sound is indeed very important. Additionally, the cost is also something you probably want to consider, but at the end of the day, the quality and range of the sound effects are what matter. The following are some of the best drum machine options for you to consider in your quest for the ultimate beats.
What Are Programmable Drum Machines?
A drum machine is an electronic device that imitates the sound of various percussion instruments, most notably drums. These machines are generally programmed by indicating which sixteenth count a given percussion instrument will sound on.
The earliest drum machines were referred to as rhythm machines, because they could not be programmed to play individual beats but came with preprogrammed rhythms, such as tango and mambo.
Patterns such as fills, breaks, rhythmic changes, and longer phrases can be programmed by putting differently programmed bars together. Among the standard drum machine controls, which can often also be controlled through MIDI, is start and stop, tempo, individual sound volume controls, individual drum sound keys, and memory space for different drum patterns.
The concept of having a mechanical rhythm device has been in use for over a century, but these devices were always used to help musicians keep time, and were never meant for performances. The earliest drum machines were attached to electric organs, designed to add spice to home performances, and were later expanded on to help small-time musicians find a substitute for live drummers.
These early machines, which came with certain preset rhythms, often sounded very little like the drums they were supposed to be imitating. The first drum machines which did not have preset patterns but could be programmed, became available in the mid-1970s when the technology for digital music leaped forward. The first programmable drum machine, which coincidentally was also the first stand-alone drum machine, was the PAiA Programmable Drum Set, dated 1975, which came as a kit that that buyer would have to assemble according to instruction.
Another early programmable prototype was the Roland CR-78, 1978, which had four memory slots for the programmed patterns. It was quickly replaced by the Boss DR-55, also by Roland, which was the first drum machine to be fully programmable. However, it was engineer Roger Linn, who constructed and marketed the LM1, who made the real breakthroughs in electronic drum machines.
His company, Linn Electronics, sold his drum machine in 1979. Drum machines can be programmed in two ways, real-time or step time, depending on how precisely the user wants to specify the moment the drum sounds. One can also create fills, breaks, rhythmic changes, and longer phrases simply by linking together bars which have been programmed differently.
The majority of drum machines can also be controlled by MIDI, which then allows one to program the machine via a computer or other MIDI device. By 2000, music workstations with integrated sequencing and drum sounds, and such hardware devices as general-purpose samplers with either built-in or external sequencers, and software-based sequencing, and sampling, and the use of loops, had largely replaced the outdated drum machines.
A drum kit is made up of three banks, multiplied by thirteen pads, which yields thirty-nine sounds per kit. Sources for sounds can be chosen at will and assigned to the pads. The parameters, for example, pitch and level, can be fine-tuned to compose original and unique drum kits. There are also a great number of resources for phrase variations, including intro, fill-in, and ending patterns.
Best Drum Machines on the Market
The Usefulness Of Drum Machines
Musicians used to need to be part of an orchestra or band to create all the sounds they wanted to in a particular piece. But of course, a collection of musicians is an expensive endeavor. What happened in the twentieth century to change this?
One of the big innovations was the synthesizer, a keyboard that could shave expenses by making the sounds of piano, organ, or other instruments.
There was also the drum machine. A drum machine is a kind of synthesizer used to replicate drumming and other kinds of percussion. These kinds of sound machines have revolutionized the musical world.
Not only can expenses be cut, but more control is given to an individual musician who wants to make a particular impact. Artistic control is a coveted asset. In the 1930's, "rhythm machines" were the drum machines of their day. One of the earliest, the Rhythmicon, could produce 16 different sounds in different pitches.
These could be played alone or together. But somehow, perhaps because it was the era of the big band, these did not catch on with musicians. The only thing that did catch on was the use of the rhythm machines to preprogram set cadences, such as those with a Latin beat. In the 1950's and 1960's, another version was created by the Wurlitzer Company to accompany their organs.
This was called the Sideman, and it continued to be used in conjunction with organ music for some years, helping the organist to produce a rich, full sound in any piece or song. There's something about good percussion that makes music memorable, and the drum machine could allow that to happen without having to hire a drummer/percussionist.
But it wasn't until 1970, when "Somebody's Watching You" was covered by Little Sister that it's usefulness in pop tunes was recognized. The drum machine that highlighted the melody convinced musicians that it could enhance sound for the contemporary ear. A strong drumbeat became a necessary part of contemporary music, one that often made parents in the late 60's and '70's cringe.
From that time on, the use of drum machines became standard, at least for a while. Drum machines and synthesizers evolved in the computer age. While in the beginning years, their technology was analog; in later years, digital technology refined the sound. Of course, while for some purposes, this evolution is positive; for others, it is not.
The sound may be clearer, crisper, and more precise, but some artists like to find and use old machines so that they get the retro sound they're looking for. In the past few years, there's been less use of drum machines.
The computer age is with us and has certainly affected the music world. Sounds can easily be recreated by young people in their rooms using hardware samplers, music workstations where the drum sounds are integrated and sequenced, and special software for sequencing and sampling.
Background Of Drum Machines
Drum machines are machines that simulate the sounds of percussion instruments, most notably drums. They are useful and widely used electronic instruments, not only in the electronic music genre, but in many other genres as well, and they are perfect replacements for drummers when a session drummer cannot be found.
These machines offer a wide selection of drum lines, carefully and thoroughly sampled to be able to reproduce as closely as possible the original sound. They can also be adjusted by the users to suit personal inclinations, using the meticulously mapped out controls, allowing for a range of experimentation with the sound.
Drum machines were first available for commercial sale in the 1960s as a part of organs and were originally designed to accompany the organist as he played. These early machines were named rhythm machines.
The first successful one was called the Rhythm Ace, manufactured by a company called Ace Tone, whose name was later changed to Roland. Other rhythm machines from the 60s include the Rhythm Synthesizer, constructed by Raymond Scott in 1960, and the Bongo Artist, made by a company called Bandito.
These machines were sequencers that have a sample playback or synthesizer component that allows the machine to reproduce drum timbres, in addition to other classic percussion sounds. The early machines, due to their technology, did not always approximate the sound of the real instrument.
They used analog synthesizers rather than digital sampling, which is what is used today. A snare drum sound, for example, would be simulated by a burst of white noise, while a bass drum was created using basic waveforms, such as a sine wave. Modern-day machines use many precise controls to get the exact sound the user is looking for.
These controls include start and stop, tempo, controlling the volume for specific sounds, keys to choose individual drum sounds, and memory to store a variety of programmed rhythms. The majority of drum machines can be controlled through MIDI. It is also possible, through MIDI, or by pickups or trigger pads, to generate specific percussion sound modules.
Another aspect of the second by second control is that the drums can be programmed in real-time, allowing the user to determine the precise second a beat will sound. In 1980 the Linn LM-1 Drum Computer was created, the first one to use digital sampling. Most of the drum sounds were composed of dual chips, which were made at the same time. Each sound was separately tunable with individual outputs, but because of memory limitations, the cymbal sound could not be added.
Drum machines allow an artist to program-specific drum lines and store them, a skill which has become almost indispensable for drummers. These machines are now widely used in pop and rock concerts, due to their ability to create and retain in their memory unique drum lines.
Conclusion
The diversity of drum machines on the market today is exceptional, but even then, some brands have simply set themselves apart by offering superior features. If you are looking for a top-quality drum machine, the Boss Dr. Rhythm DR-880 Rhythm Machine and the Akai Professional XR20 Beat Production Station Drum Machine are some of the major options you can explore. The Boss loses points for how expensive it is, but these machines are both very nice in terms of sound quality. As for people who want a cheap design that still works well, the Alesis SR16 Drum Machine is indeed the best pick based on its layout and performance.
Last Updated: 12th Dec, 2020