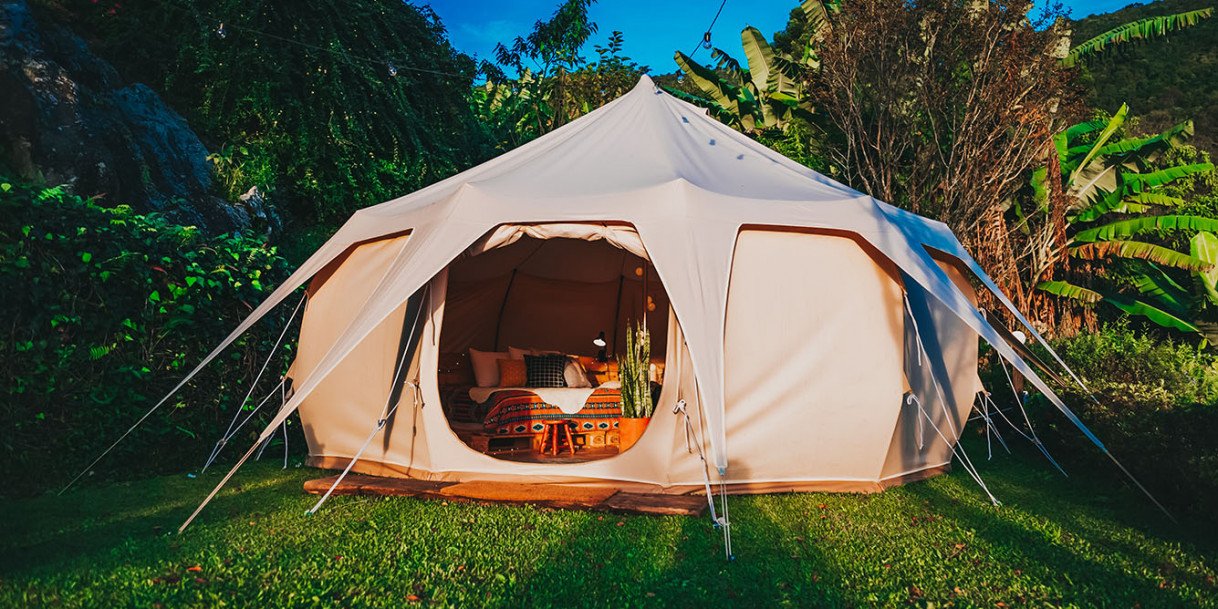 How to Choose The Best Tent For Your Family
Introduction
The tent you buy for your family camping adventure could make or break your trip. Not all tents are made the same. They may look similar, but unless you know what to look for in a good quality tent, you may be throwing your money away and setting your family up for a potentially miserable camping trip. The biggest problem people have on their camping trip is their tent. The last thing you want to deal with during a camping trip is your kids and spouse being wet, cold, and miserable.
Find the right tent size for your family, so you have a comfortable camping adventure; learn the key elements of true, good quality, 3 season tent, so weather does not ruin your trip. Learn the pros and cons of different tent styles, and how to weigh these factors with your budget so you can buy the best tent you can afford.
Questions to Ask Yourself Before Shopping For Your Tent
How many people will be sleeping in your tent?
What will they be sleeping on?
Air mattress, cot, Therm-A-Rest, baby play-yard?
What are the most extreme weather conditions you may experience camping?
How important is quality vs. space for you? Tent size is one of the most limiting factors you will run into while choosing the best quality tent for your family.
What is your budget? You should plan on buying the absolute best quality tent you can afford. You will learn what to look for in a quality family tent by reading this guide.
How to Choose The Right Size For Your Family Tent
When determining the right tent size, do not use the number of people specified for the tent. This is the maximum people in sleeping bags shoulder to shoulder and head to tow that will fit without room for gear or moving around.
Look at the footprint of the tent and actual space needed for your sleeping spaces and clothing/gear storage. You will need room to walk around each sleeping area and easy access to the entrances.
General Measurements Of Bed Types
Double air mattress: 75" long and 54" wide
Queen air mattress: 78" long and 60" wide
Insulated air mattress (such as Therm-A-Rest) and cots range: 72-77" long and 20′-30′ wide
Pack-n-play or play yard: 40" long and 30" wide
Weather Conditions – Know how to Choose A True 3 Season Tent
Too many times, I have heard from new or novice campers that they are going to buy a 'cheap' tent because they don't camp in the rain. Just read the user reviews by people who bought cheap tents then complained about their miserable camping experience because of a fluke storm! Buy a true 3 season tent, and you will not be one of those people.
Many tents will be classified by the manufacturer by season. What does this mean? A 3 season tent should perform in the spring, summer, and fall. By performing, it should have ventilation, withstand rainstorms, and windy conditions.
Your 3 Season Tent Should Have
Ventilation – a combination of no-see-um mesh ceilings, windows, doors. The more ventilation, the cooler the interior of your tent will be in warm weather. Conversely, the cooler your tent will be in cold weather.
Waterproofed rain-fly – Specified by the terms: waterproof or may read something like 1500mm or 75D. Note: full rain fly's extending to the ground will offer much better protection than roof-only covering or partial tent covering rain flies.
Taped and sealed seams – It is a good idea to spray down your tent in your yard to see if any leaks need to be seam-sealed by you. Read the manufacturer's instructions and warranty in regards to seam sealing. We recommend Seam Grip by McNett. Buy this when you buy your tent, so you have it on hand.
Protected zippers – zippers should have a material flap covering zippers to prevent water from entering the tent.
Aluminum or steel poles – Stay away from tents that have fiberglass poles. If there is a combination of aluminum/fiberglass or steel/fiberglass, it is OK, but the fiberglass poles easily break and don't withstand heavy wind.
Tent Style: Dome, Dome-hybrid, or Cabin-style
After you determine the number of people that will sleep in your tent, and understand the quality to look for in a true 3 season tent, you can look at the different styles of a tent that are offered. The two main styles of family tents are dome, dome-hybrid, and cabin-styles.
Dome Tents or Dome-hybrid
Dome-style tents often have aluminum or fiberglass poles with a shock cord that are run through long loops or attached with hooks to the tent body. The shape is usually rounded with sloping sides that do not allow as much full height walking room. Tip: buy a dome-style tent that has a full rain fly and aluminum poles.
Pros
Easier and faster to set up than a cabin-style tent
The smaller footprint makes it easier to find level ground for set up
Easier to keep warmer than cabin-style due to less interior air space
You can easily find good quality dome tents or dome hybrids that offer true 3 season protection
Cons
Often smaller than a cabin-style tent
Less walk-around space because of the dome/geometric shape and sloped sides
Cabin Tents
Cabin-style tents are usually framed by aluminum or steel poles that attach end on end and are usually take more time and workforce to set up. Many cabin-style tents are not freestanding and require guy lines to hold them up.
Pros
Generally larger than dome-style tents
More usable space because they typically have more vertical walls
Cons
Usually more difficult to set up and takes longer than dome-styles.
Difficult to find a high-quality cabin-style tent that is a true 3 season tent
Larger interior air space may make it more difficult to warm and keep warm during cold weather.
Due to their large footprint, finding level ground to set up the tent may be more difficult.
Budget – Your Family Tent is The Most Important Gear Investment You Should Make
Your family tent is one of the most important camping gear investments you will make. Don't cheap out. Now that you know what to look for in a good quality tent plan on paying for it. Generally speaking, good quality 3 season tents that will fit a family can start at around $350. Seem like a lot? One of the good quality tents shown by Family Tent Review.org will provide years of family camping enjoyment and cost less than a weekend trip staying in a hotel room.
It only takes one trip with a cold, wet family in the middle of the night vs. a dry, comfortable family waiting out the rain in their awesome tent.
Last Updated: 18th Oct, 2020