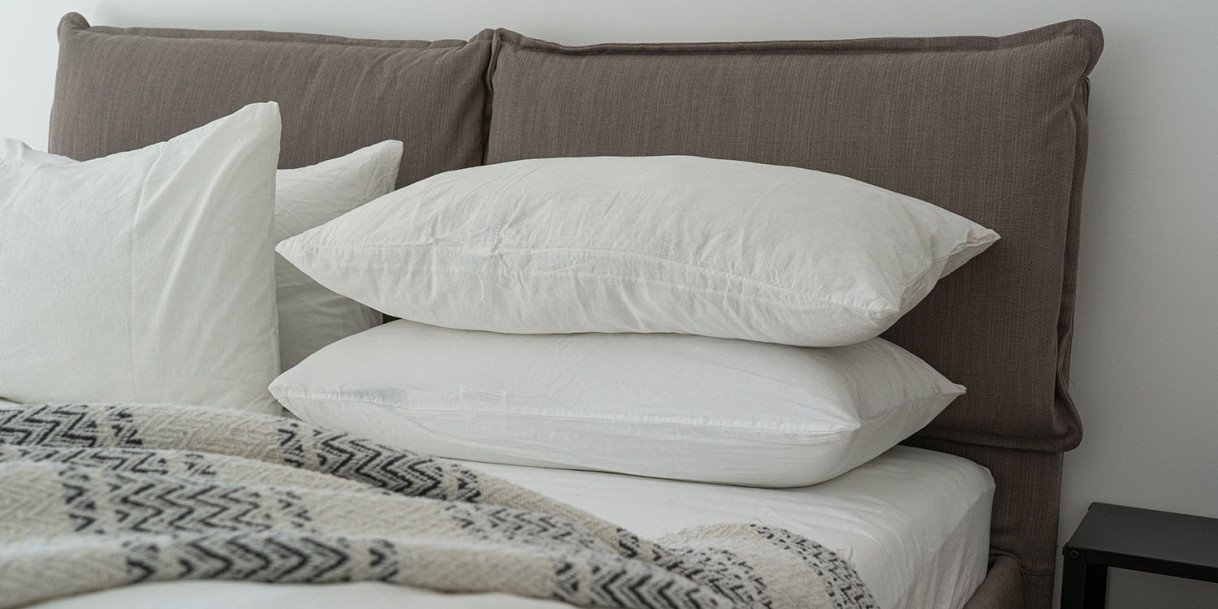 4 Things to Consider When Buying a Mattress and Pillows
Given that replacing our mattress and pillows is a chore that doesn't happen regularly, it's no wonder that searching for them can seem like a bit of a minefield when you finally need to purchase new ones! However, finding the most suitable mattress and pillows doesn't have to be difficult. We've found four different tips and tricks that you should keep in mind when you're looking for your next set of mattress and pillows, to ensure you sleep soundly.
Test Them Out
The most important thing that you should do when shopping for a new mattress and pillows is to have a good night's sleep beforehand, so that when it comes to testing the goods out the following day when shopping, you are able to tell the difference between comfort and 'it'll do'. When you're exhausted, any bed will seem comfortable, whereas if you're well rested, you'll be able to tell what feels good and what doesn't.
Extending Your Budget
Given that purchasing new mattresses and pillows is a rare occasion, you might want to consider opting for a higher price point so that you can ensure you are buying quality items that will last you longer. Logically, if you spend more money on a mattress and pillow that last ten years as opposed to five years, you're saving money in the long run even if you do not opt for cheaper options that will need to be replaced sooner than the more expensive options. This doesn't mean that you need to pay a fortune for your bed attire, but simply extending your existing budget will give you room to consider higher quality items.
Know the Support You Need
Think about how your current mattress and pillows make you feel in the morning, or how they help you to sleep at night. If they are worn and you no longer get a good night's rest, how did they make you feel when you first owned them? What sort of support are they lacking now?
There are a long list of different types of mattresses and pillows on the market, so it's helpful to do some research before purchasing your new items. If you're looking for back support, a pocket sprung mattress offers firm support, whereas a more expensive memory foam mattress can mold your body shape so that you are uniquely supported to your body's needs. When looking for a supportive pillow, there are hundreds more available than a mattress, so searching for pillows may be time consuming. To help you narrow it down, think about the firmness, softness, height and feel that you think is best for your neck and head.
Shop Around
If you're savvy, you can try to compare the prices of the mattresses and pillows that offer the same support, but at different retailers. Try to check reviews and recommendations from others, to gain a true picture of the quality of the items that you are looking to buy. There are often discounts, sales and deals around, so it is definitely worth doing. However, this may depend on when and where you shop, as there are New Year savings, summer deals and of course, many retailers will offer a Black Friday mattress sale.
Most importantly, don't be overwhelmed by the number of mattresses and pillows available on the market. There are plenty of research guides and in-store help to guide you towards your perfect night's sleep. If you keep in mind these four top tips, and remain calm, your next shopping trip for your mattress and pillows will be a breeze!
Last Updated: 14th Sep, 2020