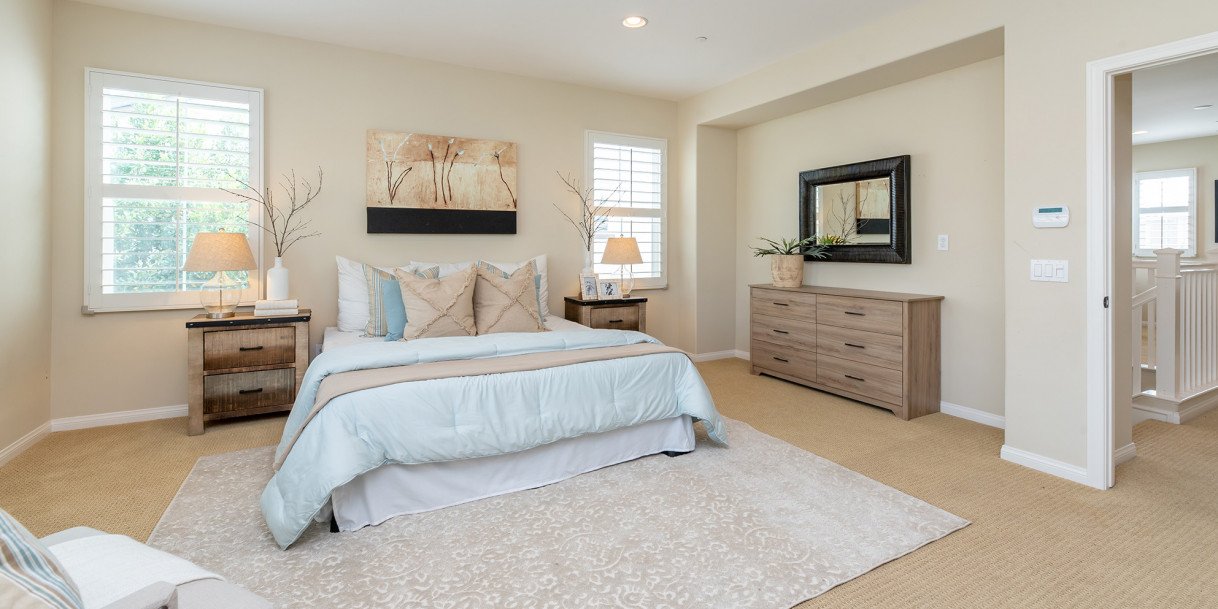 5 Tips for Choosing Bedroom Furniture and Decor
Choosing the right bedroom furniture and decor can be challenging, and if you make the wrong choices, it can cost you a lot of money. Here are our top five tips to help you make up your mind, and maybe save you some time and money along the way.
Do Some Preparation and Research
If you are going to spend your money wisely, you are going to need to do some prior planning and preparation before you start looking at furniture.
There are a lot of things to consider, and one of the most important things is style. No matter what your aesthetic tastes are, the different pieces of bedroom furniture you buy will need to complement one another. Buying a matching set can be incredibly expensive, so be prepared to compromise and choose a more popular style in order to cut down costs and let you buy your furniture piece by piece.
Size is Important
When it comes to bedroom furniture, size can become incredibly important. If you overcrowd your bedroom, you can make it uncomfortable to sleep in, and difficult to move around in.
Make measurements to give yourself limits on size for things like dressers, wardrobes, and beds. If you have an empty space, use paper or boxes to mark areas where the furniture will be to make sure you have space to move. If you are thinking of getting a larger bed size, like a king-sized bed, think about how this will impact other furniture. Check that you will be able to fully open your wardrobe or closet doors, for example.
Prioritize Your Purchases and Use Sales to Save
Bedroom furniture can be expensive, especially if you have a specific style or design in mind. You are going to have to prioritize your purchases and plan them carefully unless you have an unlimited budget.
Seasonal sales are a great way to save money if you plan ahead of time. Labor Day mattress sales are a good time to buy mattresses and bedroom furniture. Look out for special offers on whole bedroom furniture sets included in mattress sales or deals on bed frames and mattresses together to save money on these more expensive pieces of furniture.
Think Long-Term - Quality Lasts Longer but Costs More
Many people make the mistake of thinking they can buy cheaper furniture, and still, get a look and a bedroom that will last the tests of time. Unfortunately, often cheap bedroom furniture doesn't last long.
If you want your bedroom furniture and decor to last, you are going to have to spend wisely. The quality of your bed and mattress is very important and should be seen as an investment. Sleep is very important to our bodies, and we spend a third of our life in our beds, so spending a little money in this area is an investment in ourselves.
Be Smart About Storage to Cut Down on Clutter
Storage in the bedroom can be a difficult thing to find, and it can be hard to work storage space into a design aesthetic.
When you are planning your bedroom, you need to try and have a place for everything, so that you can put everything away. You can use some clever ideas to make some storage space and maintain your style while you do it, though you may have to spend some extra money or get crafty. One idea is to use vintage suitcases as storage above a wardrobe or on a high shelf. The right luggage may not cost much on eBay, and they make the perfect storage for old documents, photographs, as well as winter clothes and bedding.
Choosing bedroom furniture and getting the right bedroom decor doesn't need to be a headache. Set aside some time to plan and take some measurements, hit the right sales, and getting your new bedroom set up will be a breeze.
Last Updated: 7th Jul, 2020