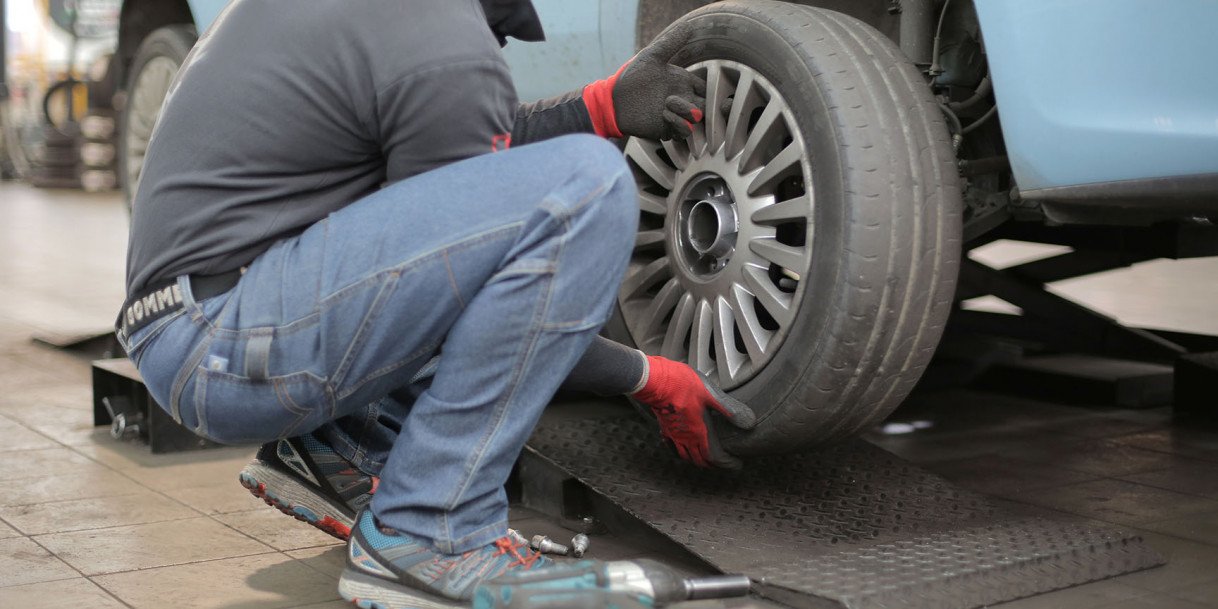 4 Things You Should Regularly Check on Your Vehicle
Regular vehicle maintenance is important for several reasons. Routine checkups help ensure that your vehicle is in good working condition, which in turn, guarantees your safety on the road and prolongs your vehicle's life. Any vehicle needs regular maintenance; on average, a thorough checkup should be carried out every 5,000 to 10,000 miles. However, more frequent checks can save you a lot of money because they will allow you to spot any potential issues or hazards before they become too serious. Proper maintenance will ensure that you are not to blame in case something happens to your vehicle. Here are 4 things that you should regularly check in your vehicle.
The Tires
Tires are partially, if not completely, responsible for at least 11,000 accidents every year. Many of which result in numerous deaths. Underinflated tires can increase the chance of getting into a vehicle crash by 3 times. This is because tires can affect the vehicle's stability, how it runs on the road, and it impacts braking and traction as well. Besides, underinflated tires can disrupt the vehicles' fuel efficiency. It only takes a few seconds to make sure that your tires are in good shape before getting in your vehicle.
To make sure that your tires remain in good shape and functional, you should ensure that they are aligned. At least once a year, have your tires' alignment checked by a professional, unless you suspect that there might be something wrong at any given moment; in which case you should get it checked immediately. You should also check your vehicle's manual for the suggested timetable for tire rotations. Consistent rotations will increase your tires' lifespan. Carry out quick tests to measure your tires' tread wear, and make sure that your tires are properly inflated.
The Brakes
To be able to spot any issues with your brakes, you should always pay attention to how they feel and sound while you are driving. This is important because brakes are vital components in any car or truck, so any minor issue can result in a disaster. In Texas and other states where many roads are poorly maintained, it's not uncommon for a truck accident caused by brake failure to have serious consequences. A slight change in the way your brakes feel or sound can indicate that it is time to contact a professional and schedule a maintenance or repair appointment.
To avoid getting into a devastating situation as a result of your brakes, have them and the brake pads checked once a year. If the brakes are not functioning as well as they used to, then you should get them replaced. Regularly check your brake fluid and try to avoid braking suddenly while driving. Before applying brakes, try to slow down as much as possible; this lifts the pressure off the brakes.
The Oil and Oil Filters
If you don't change your vehicle's oil regularly, your engines can be damaged easily. Oil ensures that your vehicle's engine components don't rub against each other causing friction. Most oil companies suggest that you change your oil filters every time you get an oil change. However, this is not necessary unless your vehicle's engine system is a bit old and doesn't efficiently filter out debris. Notice your service engine lights. If they are on, this might indicate that your oil filters need to be changed prior to the scheduled time. If you drive in harsh weather conditions, tow heavy loads, or under any other special consequences, then your vehicle's oil and oil filters will require more frequent maintenance.
Other Fluid Levels
As mentioned above, engine oil and brake fluids are important when it comes to vehicle maintenance. Other fluids to watch out for include the coolant, which regulates your vehicle's engine heat, and the transmission fluid, which ensures that the gears run smoothly. You should also take a look at the power steering fluid, which maintains the easy and smooth feel of wheel steering, and the windshield wiper fluid, which will allow you to clean anything that suddenly appears on your windshield avoiding distractions or sight-blockage.
To make sure that your vehicle is in good condition and avoid any safety hazards, it is important to carry out regular checkups. Checking the tires and brakes, as well as the engine oil, oil filters, and other fluid levels is crucial to avoid major troubles. So, make a list of all the important parts you need to check and cross them off one by one as you go. Make sure you keep the above 4 points at the top of your list to ensure your safety on the road.
Last Updated: 29th Dec, 2020