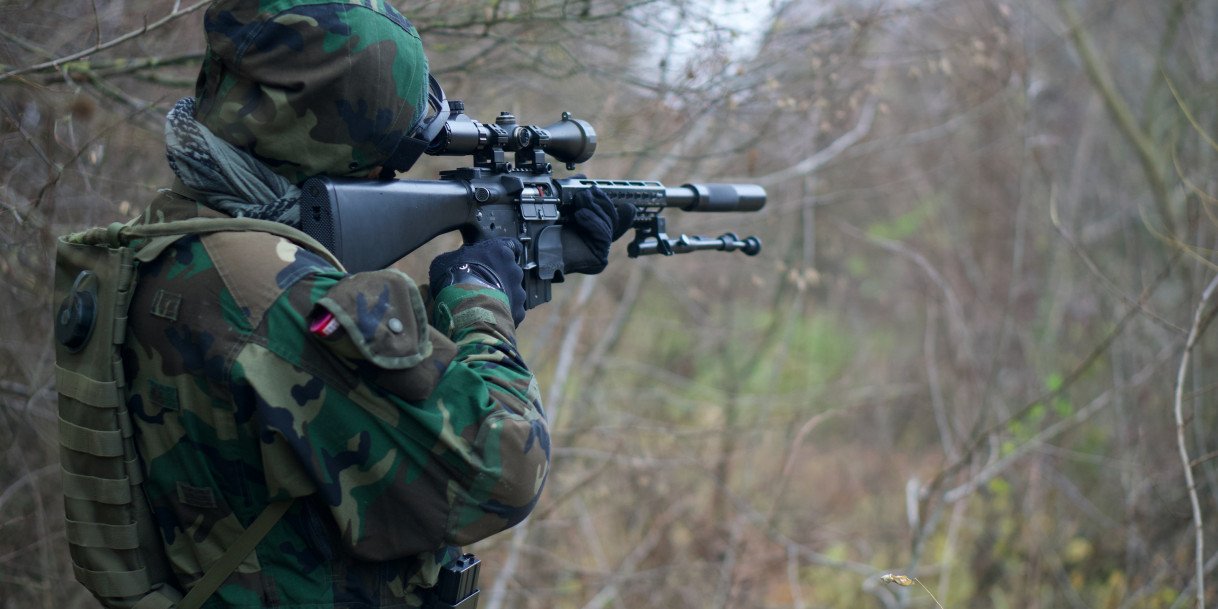 What to Look for In Your First AR
Most people look into buying a gun for self-defense purposes. While some are more comfortable with a handgun purchase, some people prefer lightweight and semi-automatic rifles such as the AR-15. This article lists down some of the things that you need to look for in buying your first AR.
Buying or Building?
While most people think that assembling their own rifle is more advantageous than buying a complete one. For one, you will be able to buy the exact parts that you want. However, since you are a beginner, you may still need to pay someone to assemble the rifle for you which may add to your costs. In this case, buying a complete rifle will prove to be more beneficial. After all, there are already several reputable rifle manufacturers out in the market today. You just need to have a keen eye on the specs of the firearm that you are buying.
Barrels
One of the first things that you need to consider in buying your first AR is the barrel because together with the bolt carrier, this is considered as the heart of your rifle. As much as possible, go for an AR with a lightweight barrel made from steel that is easy to carry during target practice or in competitions. Rest assured that you will be able to find an AR-15 under a thousand with this feature. You can also choose from a 16-inch or a 20-inch barrel with the former proven to be a solid choice and the latter boasting a flat trajectory.
Rails and Handguards
Another thing that you need to look for in your first AR purchase is the rails and handguards. Your best bet is to go for a free-floated rail that offers enough space for you to attach accessories. Free floated rails also don't interfere with the barrel when you fire your rifle, providing you a certain level of accuracy boost.
When it comes to the handguards, those made from plastic work well for most users because they are lighter and durable. The best part is that plastic handguards are also cheaper and replaceable. Most of them also come in an ergonomic shape with internal heat shields, protecting your hand even after a long duration of shooting.
Triggers
Each person has his or her own preferences when it comes to triggers. While some are more comfortable in using two-stage triggers, this is not the only viable option. For beginners, a good mil-spec trigger such as the ALG ACT or BCM PNT will help you get started. Just keep in mind to practice regularly because a well-versed shooter can use his or her firearm effectively regardless of the trigger it comes with.
Muzzle Devices
Beginners don't typically need muzzle devices because these sometimes cover up poor shooting capabilities. Thus, instead of becoming an improved shooter, you may fail to enhance your skills because you are not aware of your flaws. Muzzle devices are only necessary for experts at extremely fast shooting, needing an extra edge in shooting matches, as well as people who live in states that ban flash hiders.
Buffer Tube and Stock
The stock is the only part of the rifle that touches your shoulder and your cheek and most of the rifles that are being sold already come with a good stock. The only time that you need to take a good look into a buffer tube and stock are when you intend to assemble your own rifle. In this case, go for a fixed-length rifle stock that offers a stable cheek weld, increasing your accuracy when shooting. Just keep in mind that in doing so, you may be sacrificing a bit of adjustability and compactness.
Other Accessories
When you buy your first AR, you may also be interested in the accessories that may go with it such as optics which often come at reasonable prices. You can also add a white light with a mount, particularly if you intend to use your AR for home defense. Slings will also help you carry the rifle, as well as allow you to take up and release slack as necessary for more stability.
When it comes to buying your first AR, you should go for one that is made of durable materials to ensure its quality. However, quality often comes with a price. Thus, you need to find the right balance between the two. Familiarizing yourself with the factors listed above, you will eventually find an AR that may not be on the top end of the spectrum but is still high-quality that is worth every penny that you spend.
Last Updated: 19th Jan, 2021