Best Backpacks for College Girl - Cute Backpacks Reviewed
Best Rated
Coofit Vintage Backpack
Most Popular
Leaper Casual Backpack
Most Luxurious
The Herschel Supply Co Retreat
Introduction
If you are looking for a backpack for college, it doesn't have to be boring. You can find lots of cute backpacks for college that are also very comfortable, stylish and functional! For this feature, we are going to be looking at the cutest backpacks for college girls that are suitable for the demands of the college lifestyle. If you don't worry about looking cute, you can read our Best Backpacks For College Students in 2018 review.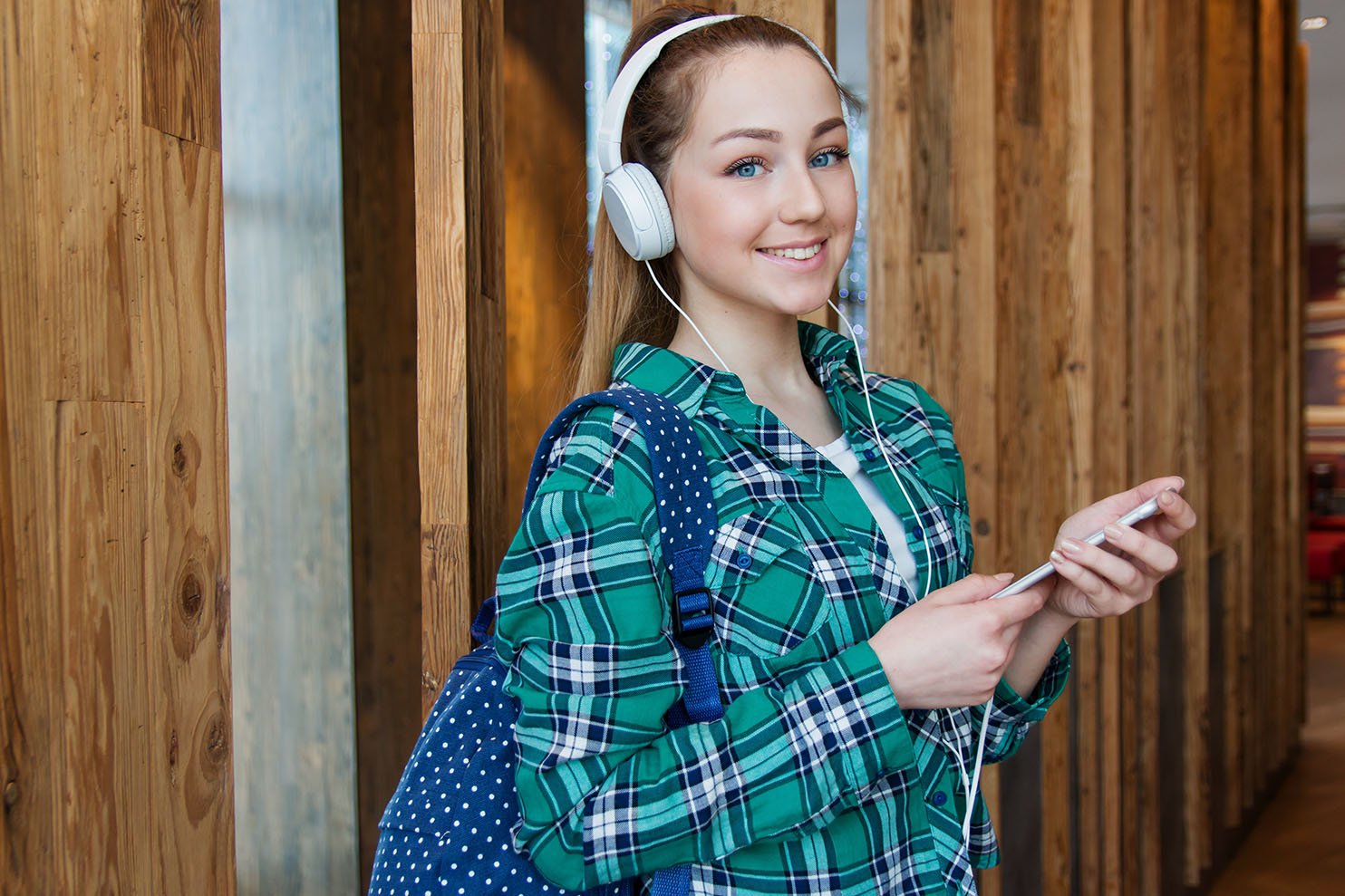 What have we looked at to find these backpacks
For this feature, we have looked at these things when selecting cute backpacks for college:
Cuteness
As this feature is titled "Best Backpacks for College Girl" obviously in order for a backpack to make this list, it HAS to be cute!
Comfort
If you are going to be carrying around college textbooks all day, then comfort is a must! Unfortunately, cuteness won't save your shoulders or back so we will only show cute backpacks that are actually comfortable here.
Space
Yes, there are loads of tiny cute backpacks out there, but they are not going to be ideal for college students. We are only going to show backpacks that you will be able to fit your books into, and maybe a laptop too!
Quality
College life can be tough on backpacks, so we are only showing the cutest backpacks for college that will also last. If we find or we hear from other reviewers that it is low quality then you won't find it here!
Best Backpacks for College Girls
Coofit Vintage Polka Dot Backpack
Polka dots never go out of fashion and always look cute, so why not buy a polka dot backpack for college? As well as being cute this backpack is both comfortable and high quality.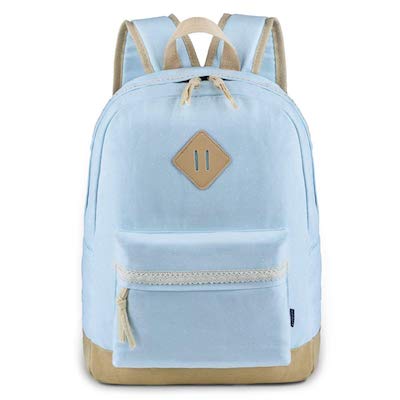 This backpack has plenty of room for your college books and also includes a laptop sleeve that can hold laptops that are up to 14 inches in size. With plenty of padding on the shoulders and back the Coofit Vintage Polka Dot is comfortable, even when carrying heavier loads around the college campus. It is also available in three different colors; grey, pale blue, and navy blue all of which look very cute!
Leaper Casual Lightweight Canvas Backpack
The Leaper backpack is a very stylish and cute backpack for college girls, it comes in a large variety of colors, multiple sizes and some unique, funky patterns that are different on each backpack.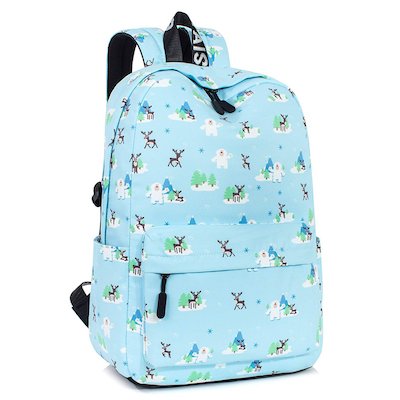 While not the largest backpack around, it has plenty of functionality that will be useful to college students, including a laptop sleeve that can fit laptops that are up to 14 inches in size, side pockets for drinks bottles, a glasses holder and a second compartment so you will have plenty of room for your stuff.
The straps and back of the bag are well padded, making this backpack comfortable for all day use.
Ropper Lightweight Canvas Backpack
Another very cute backpack (who doesn't like bears?) that is available in several cute and stylish designs, including cats, owls and elephants – so you can be certain to find a version of this backpack to fit your personality.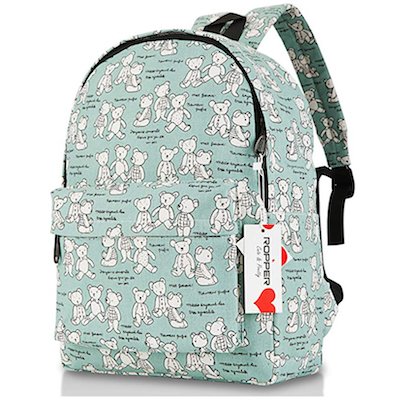 This backpack include two main compartments, one of which has a laptop sleeve and side pockets for storing items such as water bottles. The Ropper is a comfortable backpack with adequate padding on the shoulders that should be fine unless you are carrying around really heavy stuff, but in that case you would probably want a proper hiking daypack instead!
Coofit Cute Emoji Backpack
Everyone loves emojis, so why not get this super cute emoji backpack? This is a lightweight canvas backpack that is ideal for people who won't be carrying a huge amount of stuff around college and is good quality.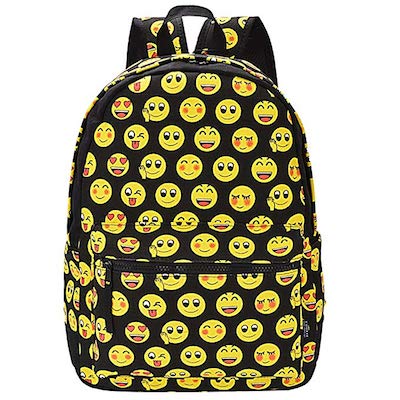 There are two main compartments on the backpack, which should be enough for most people but some side pockets and a laptop sleeve would have made this backpack even better.
The Herschel Supply Co Retreat
Herschel Supply Co backpacks are extremely popular at the moment in colleges all across the country and it is easy to see why. These backpacks are stylish, comfortable and compact.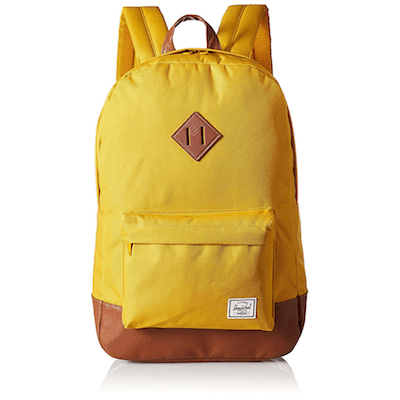 Rather than using zips like most backpacks, The Herschel Supply Company decided to go with straps, which I think is a great idea considering how often zippers get stuck on bags! The flap on top of the bag that protects your valuables from the elements is fastened using a magnetic clip and conceals a large opening which makes it easier to pack and unpack your stuff.
On the inside of the bag there is a laptop sleeve, however it could do with more some more padding. The size of the bag is 19″X12″X6″ which should be enough room for most people.
Wowlife Canvas Backpack
If you like stripes, this might be the one for you. The Wowlife backpack is very cute and stylish. With a unique retro look, this backpack will turn heads at college! It is available in four different colors; blue, pink, brown, & red but I think that the blue is the cutest!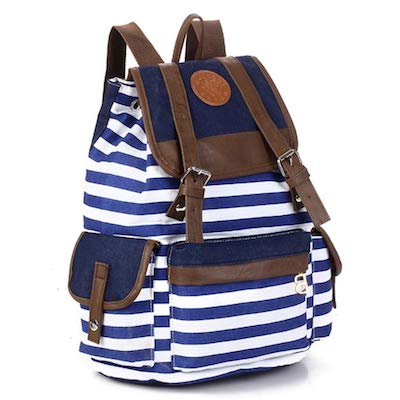 Hopsooken Travel Light Backpack
This is another very cute and stylish backpack that is available in five different designs, some cute, some very funky! It is made from lightweight canvas and has two main compartments to hold your stuff. The main compartment has a laptop sleeve that can hold laptops up to 14 inches in size and there are also two side pockets for holding water bottles.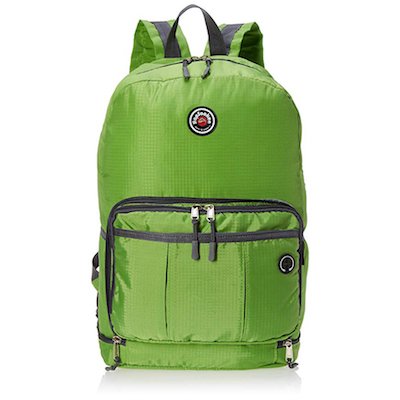 The backpack has padded straps which are comfortable and seem to be very sturdy.
Abshoo Casual Travel Canvas Rucksack
The Abshoo is another stripy backpack (stripes are always cute and fashionable) that is available in 8 different stylish designs and colors that will look great on any college student. This backpack has lots of room for your possessions and also includes a laptop sleeve that has space for laptops that are up to 14 inches in size and also includes side pockets that can be used for water bottles or other small items.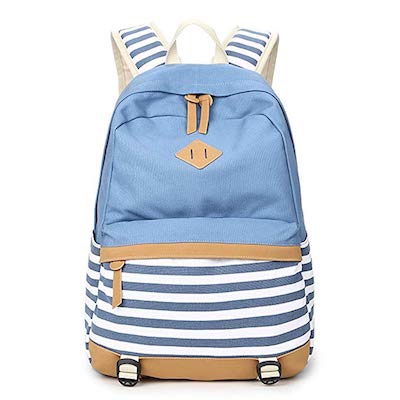 This is a very comfortable backpack with plenty of padding on the straps, making it comfortable for carrying around those heavy college textbooks all day long without getting any should pain.
Do you know of any other cute backpacks for college students? Please let us know in the comments section below and we will try to review it!